Lady Gaga Poses in Raunchy Photo Shoot With Young Boy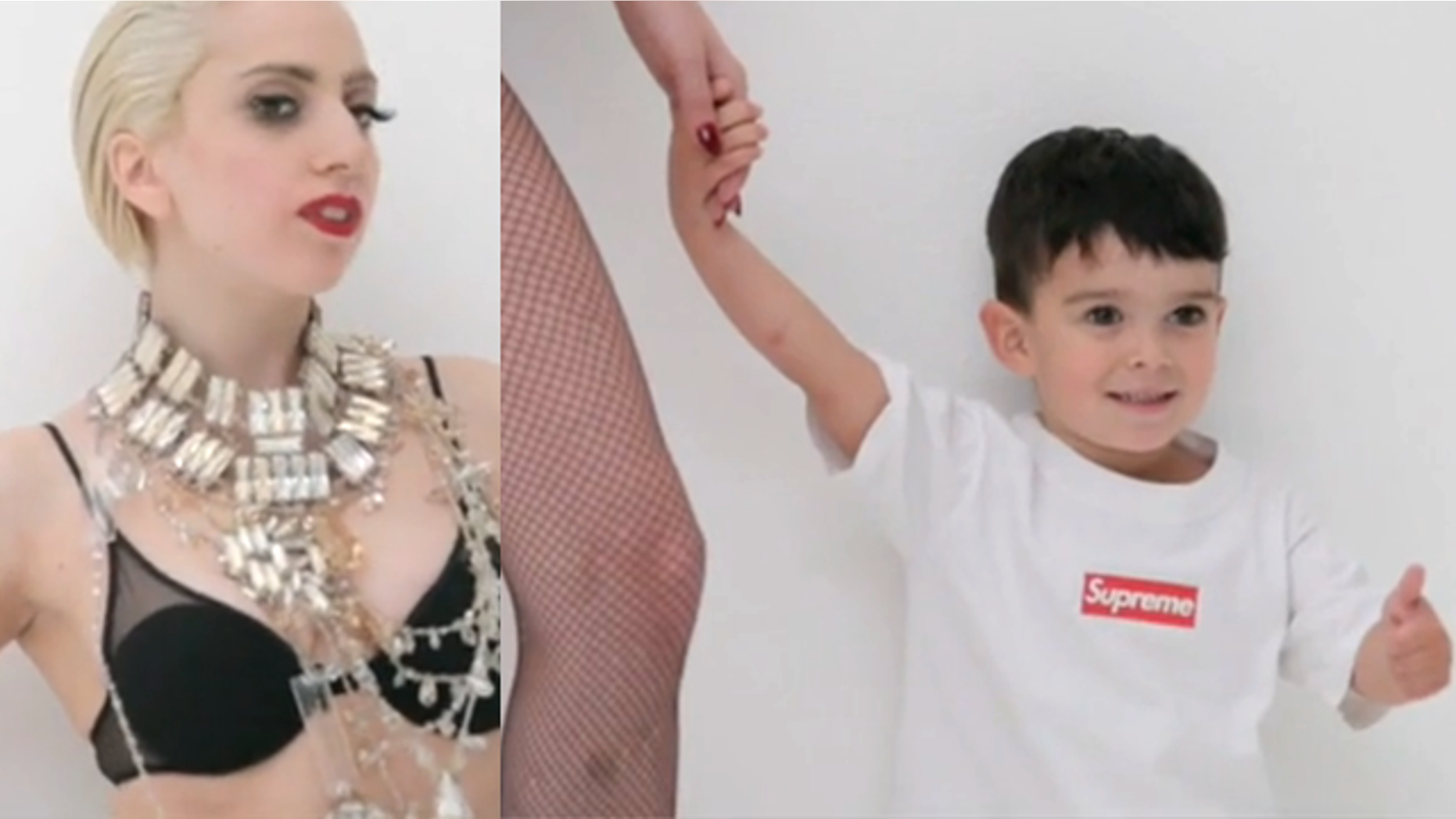 It is no secret that Lady Gaga is comfortable baring her body and pushing boundaries for art's sake.
But has she gone too far in her latest explicit shoot taken for a Supreme advertisement to appear in Purple Magazine?
A one-minute, behind-of-the-scenes video of the shoot, which was photographed by celebrity Terry Richardson (who also shot the controversial "Glee" pictures for GQ last year) features Gaga fondling her breast, licking her bicep, attempting to pull her t-shirt down over her lady parts, and seductively straddling a skateboard between her legs.
However, around the 47-second mark a male toddler randomly enters the equation – wearing a "Supreme" t-shirt while holding Lady Gaga's hand, and doing a "thumbs up" as seemingly instructed by Richardson.
At this point, the 24-year-old songstress is donning a sexy black bra/panties set, fishnets and is doused in silver jewelry.
So what is the little boy doing in the made-for-adults Lady Gaga shoot?
Richardson and Lady Gaga did not immediately respond for comment.
WARNING: VIDEO NSFW.