L.A. Prosecutors to Delay Charging Jackson's Doctor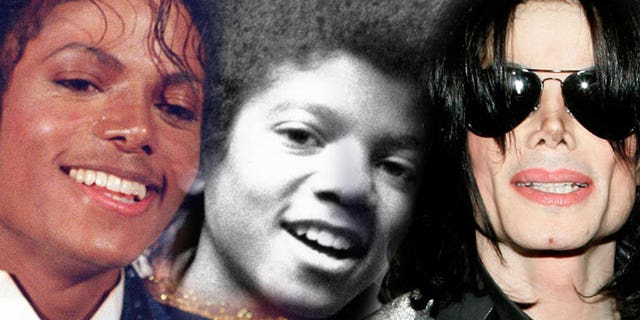 Los Angeles prosecutors have delayed filing charges against Michael Jackson's doctor and the physician will not surrender to authorities on Friday as expected, a law enforcement source said.
Lawyers for Conrad Murray had said earlier Thursday that the Houston-based physician who has been at the center of a seven-month criminal investigation would turn himself in to be charged.
The statement followed a day of negotiations between prosecutors and defense attorneys that focused on how to deal with Murray, who is expected to face charges of involuntary manslaughter in the June death of Jackson.
A law enforcement source with knowledge of the situation said plans for Murray to surrender and appear in court Friday were now off.
"Contrary to previous reports, Conrad Murray will now not turn himself in on Friday as his lawyer had previously stated and charges will not be filed," the source told AFP on condition of anonymity.
TMZ blamed the delay on a disagreement between the Los Angeles District Attorney's Office and the Los Angeles Police Department over how Murray should be taken into custody.
Local prosecutors had been negotiating with defense lawyers for Murray to surrender into custody voluntarily in the early hours Friday, before appearing in court without handcuffs of shackles.
Police were reportedly opposed to the plan, seeking to have Murray arrested, booked and handcuffed in plain view.
Murray's lawyer Ed Chernoff said he had been negotiating the procedure for Murray's detention in an effort to avoid a high-profile arrest of the doctor.
"An arrest of Dr Murray would be a waste of money, time and resources. We've always made it clear: You tell us where; we'll be there," Chernoff said. "I'm sure something can be arranged."
Reports of Murray's looming manslaughter case followed a painstaking and prolonged police investigation.
Under California law, involuntary manslaughter - unintentionally causing death through negligence, carelessness or a misdemeanor - is punishable by up to four years in prison.
Brian Oxman, a lawyer for Jackson's family, said reports Murray would face an involuntary manslaughter charge were "staggering."
"I don't think it would satisfy anybody, the millions of fans around the world," Oxman told CBS television.
"That is just a slap on the wrist and a slap in the face because Michael Jackson was someone who we knew was in danger of being brought to his knees, brought to his death by the use of this medications."
Jackson, 50, hired Murray to be his personal physician as he prepared for a strenuous series of comeback performances at the 02 Arena in London.
His death in June last year came after Murray administered the powerful anesthetic propofol and two other sedatives to get the chronic insomniac to sleep.
The Los Angeles County coroner's office ruled the death was homicide by drug overdose.
Propofol is supposed to be administered only by an anesthesia professional in a medical setting.
The patient requires constant monitoring because the drug depresses breathing and heart rate while also lowering blood pressure, a potentially deadly combination.
Murray, 56, has acknowledged that he administered propofol to Jackson only after trying many other medications to help him sleep following the singer's "repeated demands/requests" for the drug.
Yet Oxman said that Murray's conduct was worthy of more serious charges.
"It rose to the level of such recklessness that you would say that this was a second degree murder charge because they knew what they were doing, it was utterly reckless," he said.