Kris Kristofferson to receive Nashville tribute concert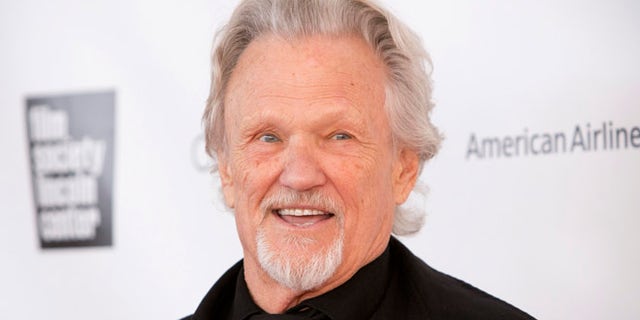 NEWYou can now listen to Fox News articles!
The life and music of Kris Kristofferson will be celebrated in Nashville with a concert featuring some of country music's biggest stars.
A live taping of the show titled "The Life & Songs of Kris Kristofferson" will be held on March 16 at Nashville's Bridgestone Arena. Performances will include Lady Antebellum, Dierks Bentley, Ryan Bingham, Rosanne Cash, Eric Church, Emmylou Harris, Jamey Johnson, Willie Nelson, Darius Rucker and Trisha Yearwood as well as a performance from Kristofferson himself. Additional acts will be announced in the coming weeks.
Few musicians have had as profound an impact on music as Kris Kristofferson, says Keith Wortman, creator and executive producer of the show, in a press release. Its only fitting that we celebrate his artistry just blocks from where the legend was born with both his friends and contemporaries and those who are continuing his legacy with raw, honest songwriting of their own.
Don Was will act as music director of the live concert "The Life & Songs of Kris Kristofferson" and will also lead a backing band for each of the performers.
A major reason for Kris' enduring popularity is that he's always been very honest and open about revealing his inner life," adds Was. "In doing that he has created an incredible body of work that has resonated for decades with millions of listeners. It's always a deeply moving experience to sing and play his songs."
Tickets for "The Life & Songs of Kris Kristofferson" go on sale Saturday on Ticketmaster.com.
Lyrics Uncovered: Trace Adkins, "Jesus and Jones"