'Kong: Skull Island' stars warned shooting movie could, well, kill them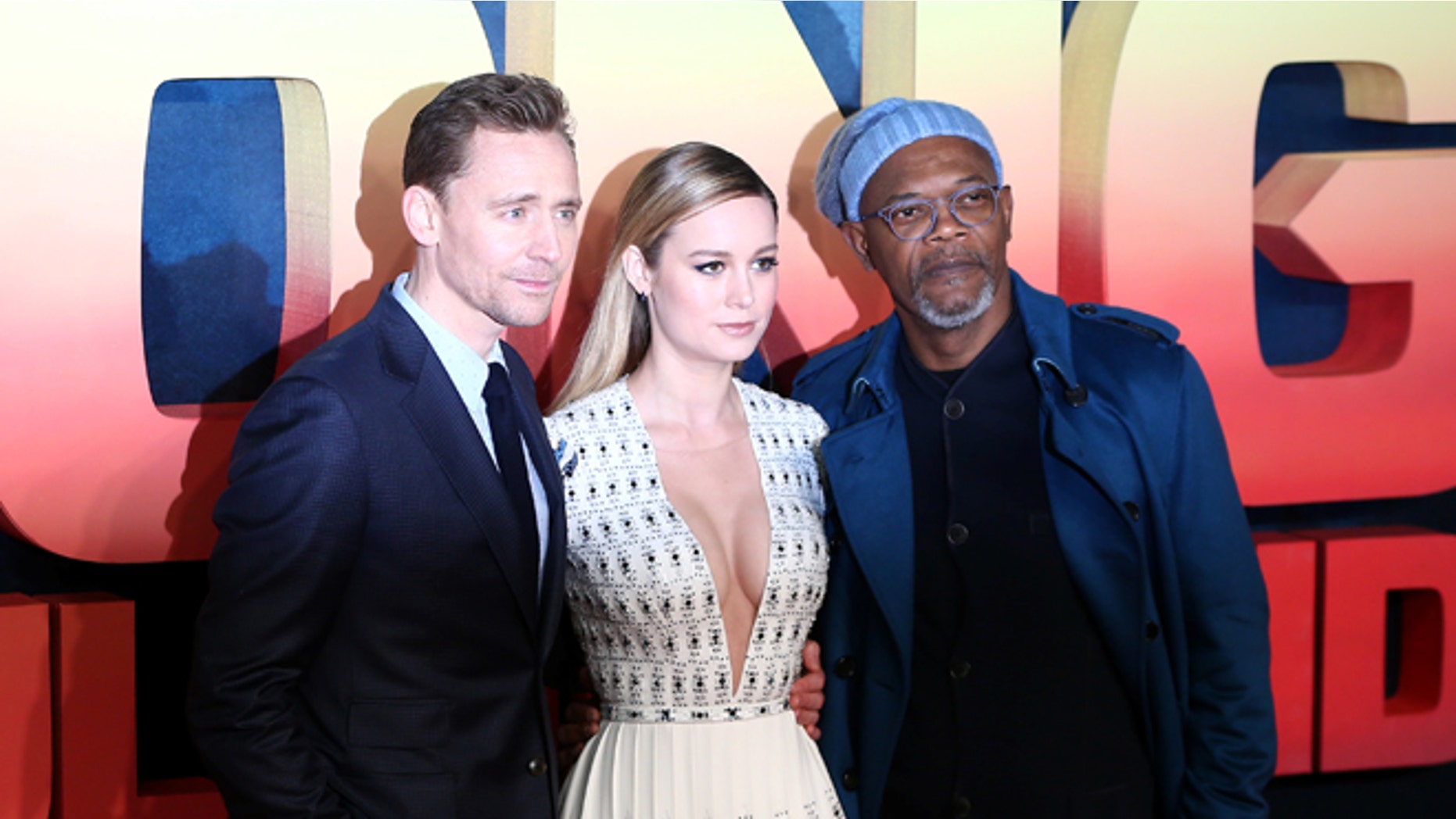 The star-studded cast of "Kong: Skull Island" might've battled everything from giant squids to vicious gorillas but the thing that scared them the most was a book given to them by an Aussie.
The book in question was actually the safety information given to the actors before they headed to Australia warning them of everything that could cause them harm.
"Kong: Skull Island" is the newest ape-battling movie of the King Kong franchise.
Most of the outdoor scenes were shot in Queensland, specifically Tambourine Mountain, the Paperbark Forest and Tallebudgera Valley.
Speaking to the Sydney Morning Herald, British actor Tom Hiddleston admitted he was floored by the amount of things they'd need to worry about.
FOLLOW US ON FACEBOOK FOR MORE FOX ENTERTAINMENT NEWS.
"The safety officer was incredibly detailed about the number of things in the jungle that could kill us — brown snakes, funnel-web spiders, plants," he said.
"There was one particular plant he showed us and said, 'We call it a wait-a while and we have given it that name because if you touch it with your bare skin it will make you wait-a while and you will be sent to hospital and emergency treatment."
The 'wait-a while' plant is formally known as the lawyer vine and is one of the most notorious plants of the Daintree Rainforest.
Brie Larson, who also stars in the movie was more worried about the Gympie Gympie stinging tree.
"We were doing a lot of running in scenes and there are these plants that have crazy thorns on them and snag you quite easily and if they get on your skin it causes a rash and the only way to stop the itching is to wax.
"So all of the hair and makeup people had waxing kits," Larson said, who plays a journalist in the movie.
The Gympie Gympie is well known for causing extreme agony and is one of the most poisonous plants in Australia.
The pain of the sting has sent a number of people mad and was even investigated as being a potential biological weapon.
While all the actors survived filming, Larson admitted she considered leaving at the start of the film.
"It ended up being OK, but when your initial introduction is: 'A large portion of the things here can kill you' I was like" 'I'm out!'," she said.
"Kong: Skull Island" is set in 1973 and stars Tom Hiddleston, Brie Larson and Samuel L. Jackson.
The origins story also hinted at potential sequels co-starring other mega monsters — specifically Godzilla and Rodan.