Kim Zolciak returns for 'Dancing With The Stars' finale three weeks after heart surgery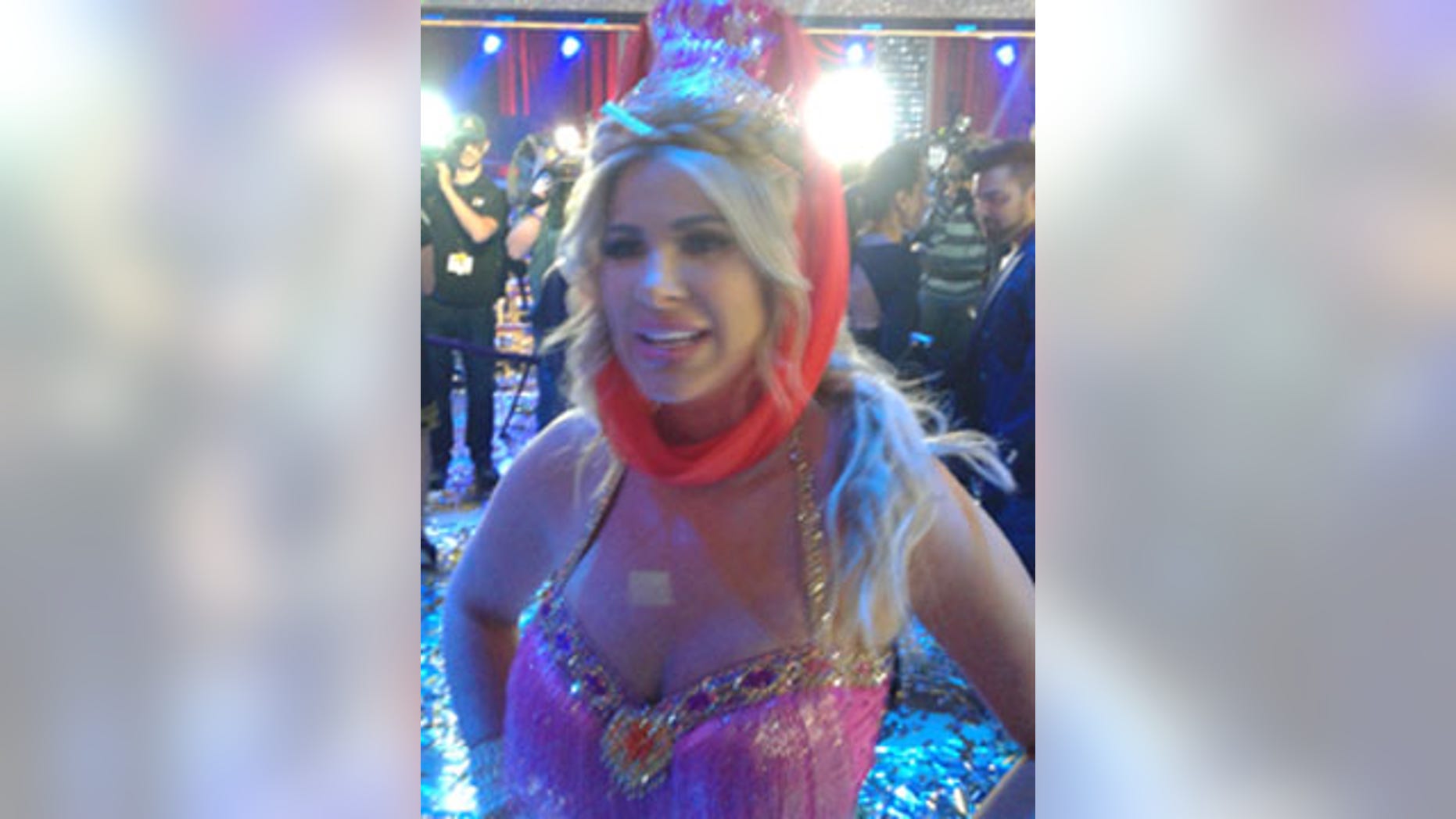 Kim Zolciak donned a sexy "I Dream of Jeannie" getup and performed on the "Dancing with the Stars" finale Tuesday, just three weeks after undergoing heart surgery.
"The Real Housewives of Atlanta" and "Don't Be Tardy" reality star was forced to withdraw from her "DWTS" gig partnering Tony Dovolani during Week 3 after suffering a mini-stroke in Atlanta.
Zolciak's September transient ischemic attack caused her to be hospitalized. As she wrote on Instagram, "...the left side of my body went completely numb and my speech was gone."
Because of Zolciak's elimination due to "DWTS" rules, she was unable to perform her planned "I Dream of Jeannie" dance with Dovolani on the week paying tribute to TV theme songs.
But Tuesday's finale exhibition dance, Zolciak finally did the routine and really brought it, shaking her buxom body for everything she had and even getting host Tom Bergeron flustered.
Backstage after the show, Zolciak, the wife of NFL star Kroy Biermann and mother of six, told FOX411, "It was very emotional. I had a stroke when I left. I had heart surgery three weeks ago so to be back here doing my dance—it goes way beyond just the show and the experience. I'm so thankful to be here."
Zolciak, who sported a small bandage on her chest, revealed that post-surgery, "I feel pretty good. I definitely feel a little different. You gotta take it easy, you gotta listen to yourself which I'm not used to doing. When you're a mom of six, you just go, go, go, go,go. I've definitely been trying to pay attention to what I feel."
During her dance, Zolciak, 37, said, "It was very emotional when I was ducking down underneath the [Jeannie prop] bottle. I was like, 'Tony, keep it together for me.' Tony's like, 'You're fine, you're fine.' "
Reflecting on the experience, Zolciak said, "I know what this show takes and requires and I think people tend to—I don't want to say invalidate it, but they don't understand it. The commitment is real. I think when people start the show like I did, you don't realize how much you're going to love it, really. So you give it all you have and it takes away from everything—you eat, breathe, and sleep Dancing with the Stars because you love it that much—the production, the producers, the casting directors. Everybody is amazing."
Could more dancing be in her future?
Zolciak said, "I always tell Deena [Katz], who's the casting director, 'Please create an 'All-Stars' edition just for me because it's so unfortunate I left after such a short time.
"I would love to do it again, honestly ... it was so much more emotional for me because I'd been asked I don't even know how many years and I was like, 'no, no, I'm having a baby [or] I just had a baby, blah, blah, blah.' Then, finally, I'm like, I'm gonna do it.
"What are the odds of me finally agreeing to do it and then I have a stroke and find out I was born with a heart defect?" Zolciak said. "Crazy."