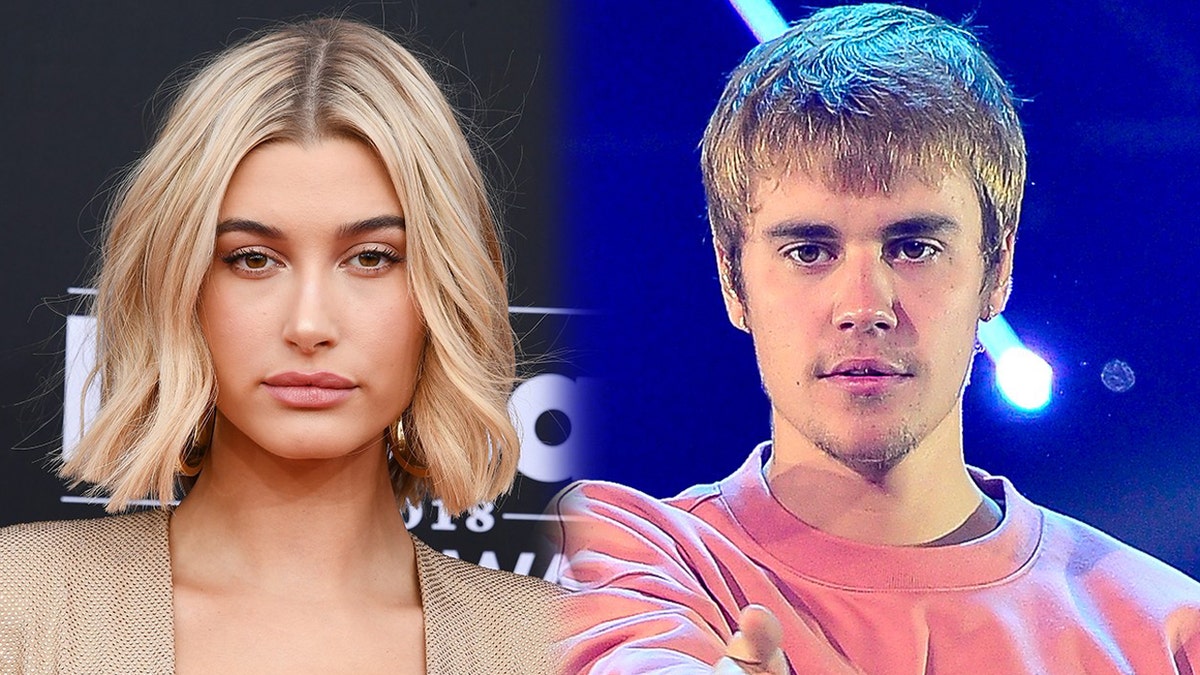 Hailey Baldwin and Justin Bieber's wedding is already coming together!
The two recently got engaged after about a month of rekindling their romance, and already have their groomsmen and bridesmaids picked out, according to Kim Basinger, who is the ex-wife of Hailey's uncle, Alec Baldwin, and the mother of her cousin, Ireland Baldwin.
"Oh, it'll be fun," Basinger tells Us Weekly of the couple's upcoming nuptials. "[Hailey's sister], Alaia, and Ireland, they're in the wedding. So, believe me… it's cool!"
The 64-year-old actress adds, "I think it's sweet. It's a very sweet thing. Happiness… We're living in some really dire times right now."
Justin Bieber Shares Steamy Pic of His Hot Tub Make-Out Session With Hailey Baldwin
While Basinger doesn't know Bieber all that well, her daughter has given him her seal of approval.
"I'm very, very happy for Hailey. I think it's a good thing," she says of the 21-year-old model.
As for the groom-to-be, Basinger notes, "I think Justin's a cool guy. I don't really know him at all, but Ireland does, you know? I think he's come through a rough road. He's a really cool kid. I pray for them. I hope they're cool. I hope they're happy! It's wild! I think it's wild!"
The 24-year-old singer popped the question to Hailey in the Bahamas earlier this month after asking her dad, Stephen Baldwin, for her hand in marriage.
How Justin Bieber Picked the Perfect Engagement Ring for Hailey Baldwin (Exclusive)
"Justin wanted to respect tradition, so a couple weeks ago, while him and Hailey were visiting New York, Justin set aside some time to talk with Stephen," a source exclusively told ET last week. "Justin and Stephen have always had a close relationship, and Justin wanted to show his future father-in-law how serious he is about his future with Hailey."
The source continued: "Stephen is a minister, so Justin knew it was important to Stephen that the two have a conversation before he proposed to Hailey. Justin and Stephen talked about relationships, sacrifice and religion, and ultimately Stephen gave Justin his blessing to propose to Hailey. Stephen is very happy for Justin and Hailey."
Justin Bieber Just Left the Sweetest Comment on Fiancée Hailey Baldwin's Glamour Shot