Kevin Smith flies Southwest for first time since 'too fat' flight debacle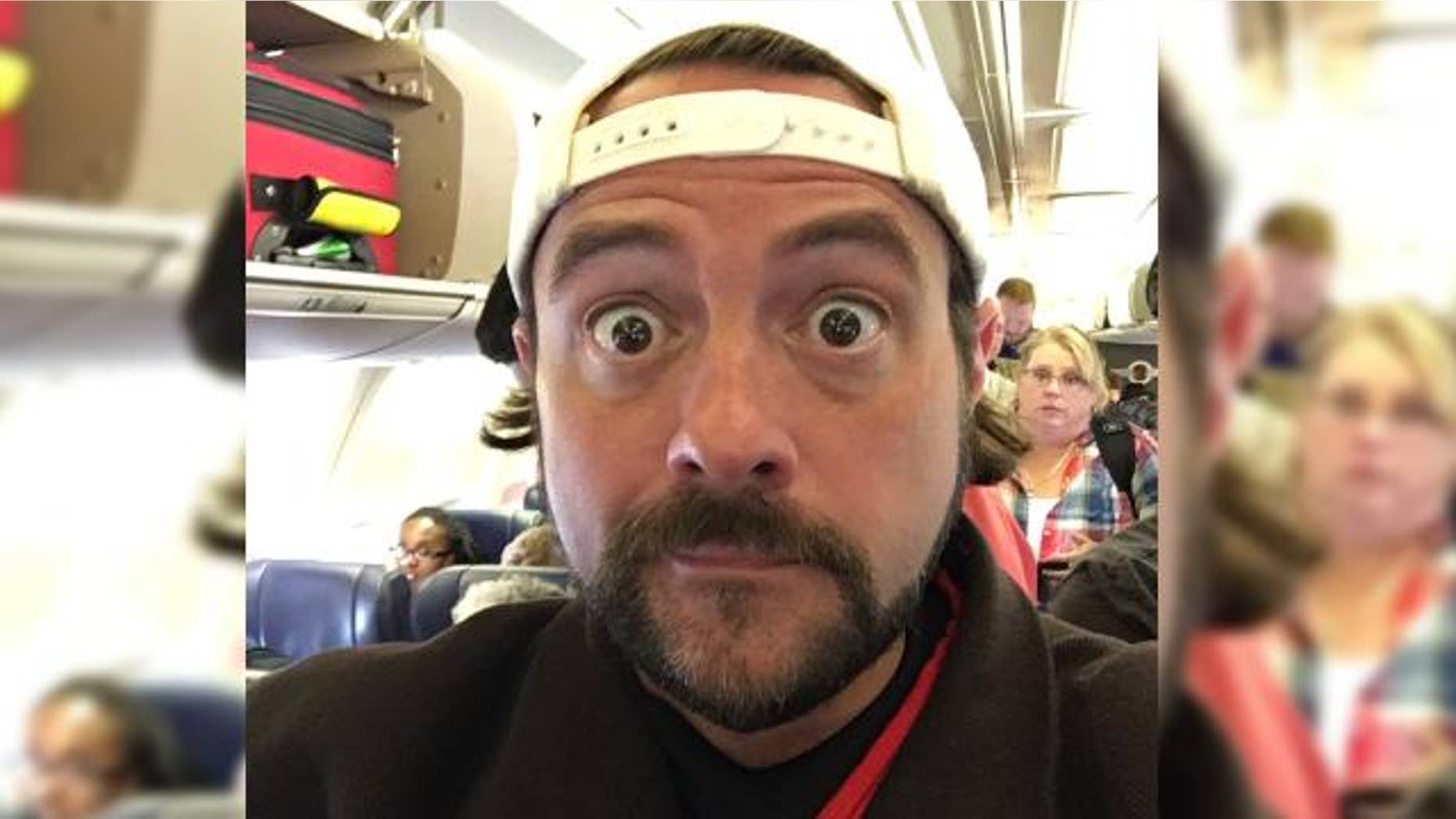 What turbulence? Six years after getting into an altercation with Southwest over being "too fat to fly," Kevin Smith has flown with the airline once again... by accident.
The 45-year-old director was trying to get from Nashville, Tennessee, to Planet Comicon, a comic book convention in Kansas City, Missouri, on Friday when his Delta flight got delayed.
WATCH: Kevin Smith's Daughter Harley Quinn Says She Was Almost Kidnapped by Fake Uber Drivers
Realizing he wouldn't make it to the convention on time unless he took a different flight, Smith did the one thing no one could have anticipated -- he boarded a Southwest plane.
He was clearly very happy about it.
The fact that Smith dared to fly on the airline he quite publicly hated says something about his dedication to his fans and prior commitments, but it also didn't stop him from being quite wary about jumping behind enemy lines. "OK @SouthwestAir. Haven't been in you since our incident years back," he tweeted. "But you're my only option to get to @PlanetComicon now. So let's dance."
He even took photos with his row-mates, who seemed quite happy to have Smith seated between them.
WATCH: Kim Kardashian Has Pregnancy Scare on an Airplane
At the end of the flight, the "Jay and Silent Bob" creator took a shocked photo proving that he had made it to the Midwest without any further incident. "We did it! Thanks to @SouthwestAir, I'm finally in #KansasCity! Strange bedfellows indeed! Now on to @PlanetComicon!" he wrote.
Later that evening, he thanked fans at Planet Comicon for "making my day less s**tty" after such a bizarre day.
Not only did he break his own rule to get to Kansas City, he actually flew Southwest again on Saturday after leaving the convention.