Kesha says 'Rainbow' album saved her life in upcoming docu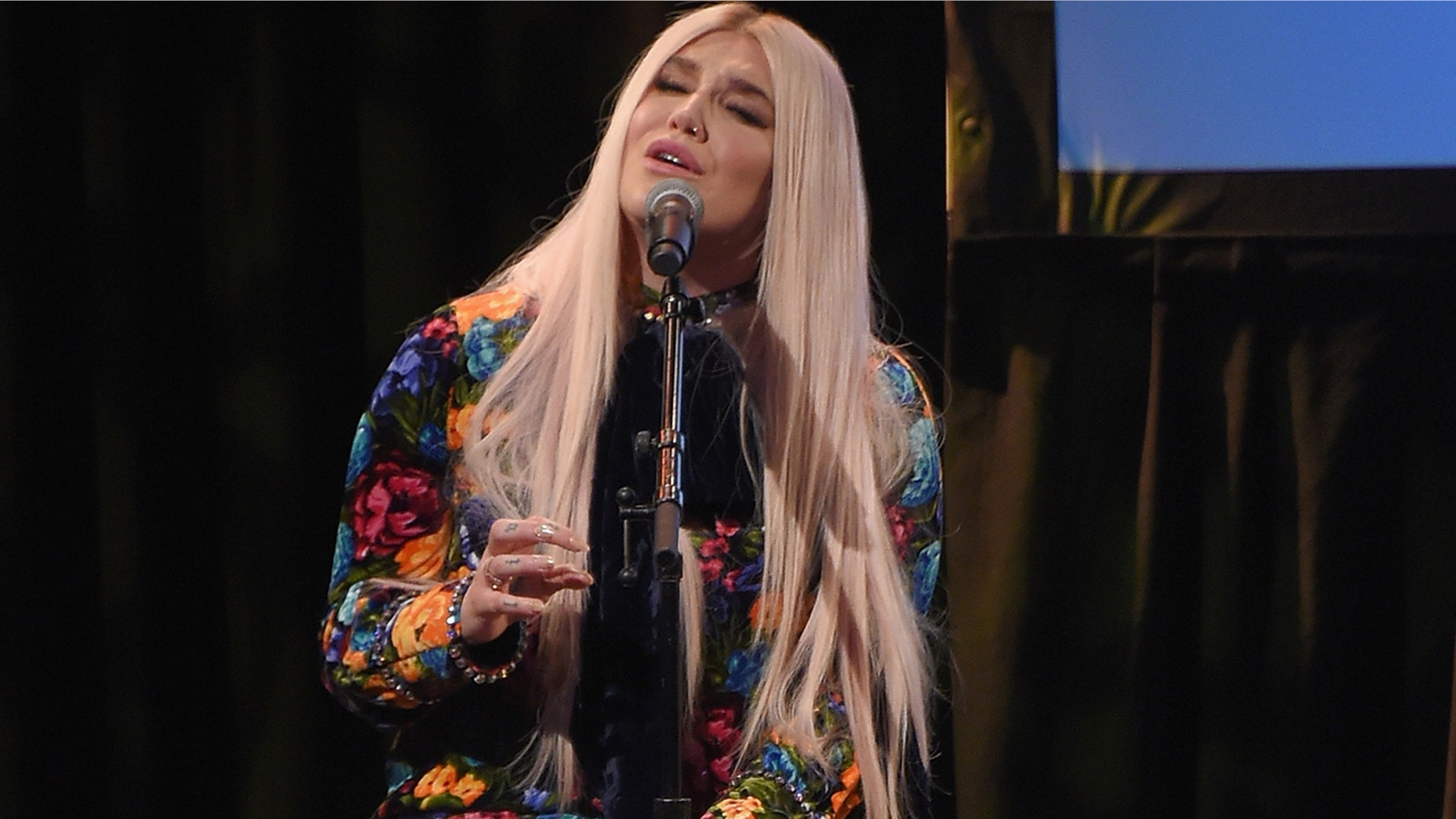 Kesha is getting candid on her turbulent road from the quintessential party girl to the powerful praying woman.
Published Monday on YouTube, the one-minute "Rainbow – The Film" trailer hints at the behind-the-scenes documentary as the 31-year-old singer celebrates the one-year anniversary of her two-time Grammy-nominated album of the same name – "Rainbow."
The trailer begins with Kesha awaking from a nightmarish episode. "Sometimes things feel like they're too much to handle," said the singer in a voiceover. "You may be able to pull it together and put on a front in front of others but inside, you're trapped, suffocating slowly."
An organ plays and a the sound of a heartbeat grows louder, then it cuts to Kesha roaring at a live performance: "You don't own me."
The trailer jumps between professional and behind-the-scenes footage of Kesha throughout her career, including her memorable performance at the 60th Grammy Awards earlier this year.
"This feels really real," said Kesha as she holds back tears. "This record is quite literally saving my life."
Like all of her work in recent years, the trailer comes in the wake of her lengthy legal battle producer Lukasz Gottwald, known as Dr. Luke.
The pop star filed a lawsuit against Dr. Luke in 2014, claiming she was sexually, physically and verbally abused by the producer for 10 years, which led to the debilitating eating disorder that landed her in rehab.
Although Dr. Luke outspokenly denied the allegations and even countersued her for fabricating the claims, Kesha drew support from fellow celebs and the public alike.
In 2016, a New York udge dismissed her abuse claims and said she was still contractually obligated to record with Dr. Luke.
While in rehab, Kesha began working on "Rainbow," which has been praised for reflecting the artist as a "real person having a complete human experience," as the New York Times described it.
Like the album, the "Rainbow" documentary signifies a new chapter in Kesha's career.
"I've taken ownership of myself. I'm taking control of my life and my name and the music it's attached to," Kesha told Cosmopolitan in May.