Kelly Ripa's husband Mark Consuelos blasts haters who body-shamed wife's bikini body
Mark Consuelos did not hold back when it came to defending his wife Kelly Ripa against angry body-shamers.
Consuelos, 46, posted a snap he took of Ripa wearing a bikini and strolling in the ocean on his Instagram Sunday. The caption read: "Sultry Sundays with the sexy one are my fave."
However, the photo sparked backlash with Internet trolls who questioned why Ripa did not cover up more. Some said that, at 47, Ripa is too old to sport a teeny bikini.
Consuelos defended his wife.
KELLY RIPA BODY-SHAMED FOR 'SEXY' BIKINI PICTURE SNAPPED BY HUSBAND MARK CONSUELOS
"I wanted to take a couple of days to weigh in. Probably should've earlier arguably. But I wanted to be above it... I'm not. I posted this pic of the women I most admire," Consuelos wrote.
"As a playful tribute to my wife who I'm proud of in endless ways," he continued. "She works extremely hard in her professional life and her commitment to exercise, healthy diet is admirable and the benefits show. Yes, she's wearing a bikini at age 47 and will no doubt wear one for many years to come."
Consuelos ended the comment stating he loves Ripa and told her to "keep killing it."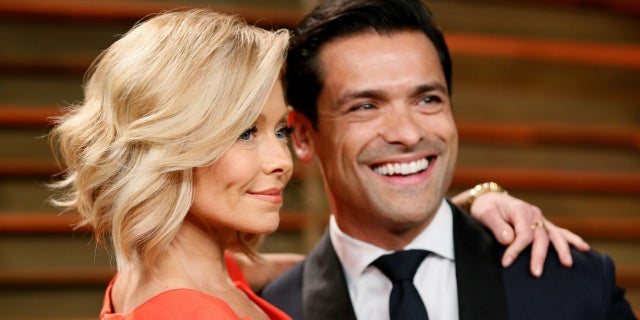 MICHELLE PHILLIPS SLAMS MICK JAGGER THREESOME RUMOR
Consuelos and Ripa have been married for 21 years and are parents to Michael, 20, Lola, 16, and Joaquin, 15.
Consuelos' "Riverdale" co-star Skeet Ulrich told People last week that the couple was "meant to be."
"You can see when you sit down separately with them why they're meant to be," Ulrich said of Ripa and Consuelos. "There's such a deep love and appreciation for each other, and that's everything I would ever hope for in a relationship."       
Fox News' Jennifer Earl contributed to this report.