Kelly Ripa works out every day: Hottest 40-something TV personality?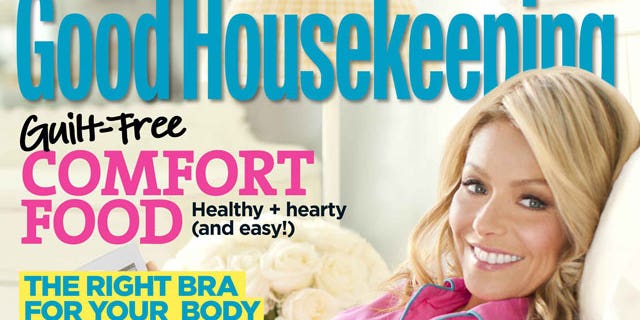 Kelly Ripa may be 41, but the mother of three is hotter, fitter and more toned than most women half her age. So how does she do it? By working out ... every single day. "I work out every day. It's part of my life. I do it more for my insides than my outside, but the outside gets a nice benefit, too," she tells Good Housekeeping.
Of course, like most celebs, the "Live! with Kelly" host has a trainer to help her score those rock-hard abs and sculpted shoulders. "I work out with a trainer, Anna Kaiser, three days a week," she tells the magazine. "We do what I would call cardio ballet and power yoga. I take spinning classes at SoulCycle, which I love, and I run."
SODAHEAD SLIDESHOW: See the hottest 40-something TV personalities.
The end result? Hubby Mark Consuelos is a lucky guy. But the feeling is mutual. "He's kind of awesome," she says. "I think he makes me better. He makes everything in our lives better."
And not only is Ripa a hottie, she seems like a pretty awesome wife herself. "I don't give him a hard time about seeing his friends. Or for doing things independently, like taking a weekend biking trip with his racing friends. He doesn't need to take me everywhere or do everything with me. I'm very much about us having our own separate time. And I don't give him a hard time about not doing things around the house, like taking out the trash." She also makes him coffee every day, and breakfast in bed every weekend ... served on a tray.
PHOTOS: See the latest celebrity pictures to hit the Internet.
From Ripa to Jennifer Lopez to Giada De Laurentiis, let us know: Who's the hottest 40-something TV personality?