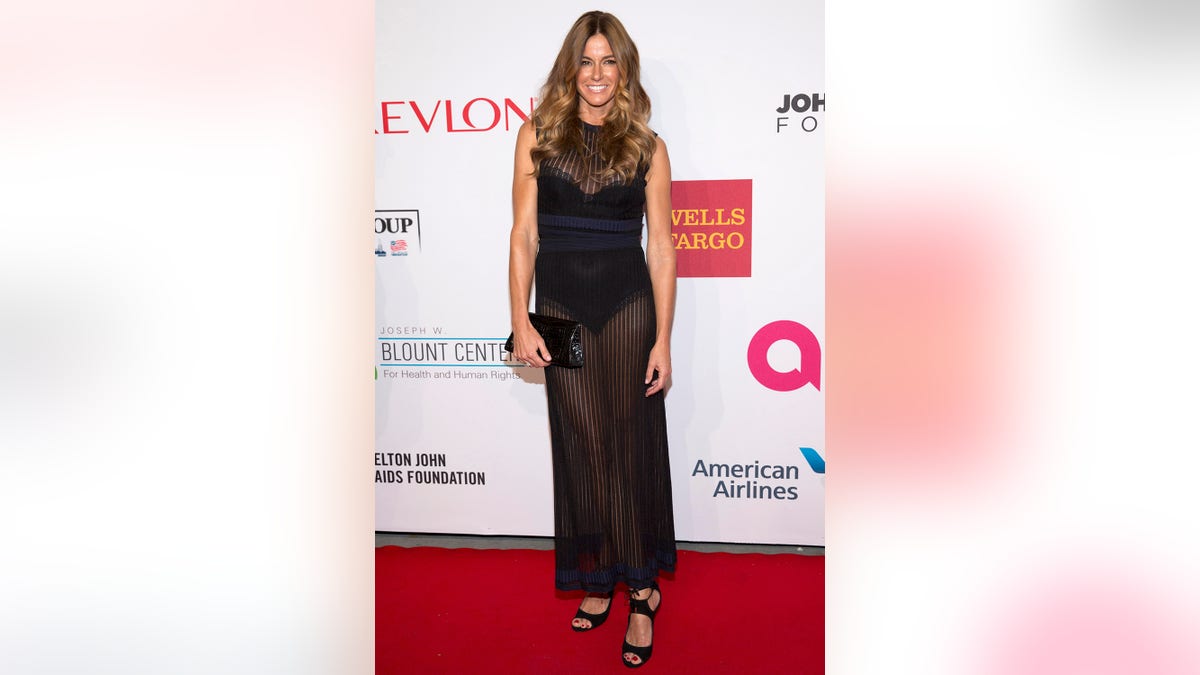 Kelly Bensimon is eager to shed her nasty reality TV reputation just for the chance to find love again.
The 49-year-old first made a splash as a celebrated model in New York City, but when she later joined the "Real Housewives of New York" in 2009, she earned the nickname "crazy Kelly" for her seemingly erratic behavior, which prompted a highly publicized feud with Bethenny Frankel.
Bensimon left behind reality TV in 2011 to salvage her career. But these days, she's hoping to share her newfound success with a new beau — which compelled her to get some much-needed love advice from no-nonsense Patti Stanger on "Million Dollar Matchmaker."
Bensimon spoke to Fox News about appearing in front of cameras again:
Fox News: What made you want to participate in 'Million Dollar Matchmaker'?
Kelly Bensimon: I really wanted to proactively immerse myself in this world of dating… I'm going to be 50 next year and a complete empty nester. I just want to see what the next chapter in my life is going to look like. So I decided to go into the world of Tinder and Bumble and really go online like everyone else and see what that's like. When Patti found out that's what I was doing, she said, 'I want you on the show.'
Fox News: Why did you choose to put your private life in front of cameras?
Bensimon: You know, I was really protective of my personal life on 'Real Housewives.' I just didn't think that was the appropriate environment to talk about real life things, especially dating. I was nervous going on 'Million Dollar Matchmaker' because I have been so private for so long. I've been retired from 'Housewives' since 2011 and I haven't been on TV in all that time. So I was really, really nervous about not only going on TV and working with Patti, but also exposing my personal life.
Fox News: Some people would say, 'Kelly's a supermodel. There's no way she can possibly have trouble finding romance.' How do you respond to that?
Bensimon: First of all, thank you for calling me a supermodel… That's actually something that crossed my mind. People aren't going to believe when they find out I have trouble dating.
I'm 49 and I'm not your average person. I wouldn't call it baggage. If it's baggage, then it's Louis Vuitton. I'm so proud of my daughters and who I am, but I do come with a lot of unique circumstances. And I'm Midwestern, which is an oxymoron. On the outside I wear mini dresses and Manolo Blahniks, but on the inside I'm a little nerdy. I can be awkward and laugh at stupid jokes.
Fox News: In the show, you said your dream guy would be a 'Larry David type.' What did you mean by that?
Bensimon: I met a lot of different men from a lot of different age groups. I've been in New York since I was 16 years old. And I really like that New York, kind of fast-talking, fun, super creative, interesting, out of the box, pioneer maverick. I love that kind of guy. I married a man that had grey hair. I have dated guys who were 30, and I've dated guys who were 60. I've dated a lot of different guys. But that personality? It's one I'm crazy for.
Fox News: Did you ever regret joining 'Real Housewives' because of how it may have impacted your love life?
Bensimon: Going on 'Real Housewives' kind of stunted my dating abilities, just because I was considered to be 'crazy Kelly.' I can be the most beautiful person in the world, I can be incredibly educated, have great values, great kids and a great family. I can be kind and soft-spoken. But at the end of the day, I'm 'crazy Kelly.' And who wants to bring that home to mom?
I was promoted as crazy. But more importantly than dating, I would love to find a partner. I would love to have that next chapter, however that may be… I've always wanted to have more kids. I mean, if Kim Kardashian is having a surrogate, maybe I can! I mean, I always wanted to have so many children. So who knows, maybe the next man I mean wants to have a ton of kids with me. I don't feel like I'm finished with that.
Fox News: What was the biggest problem with 'Real Housewives'?
Bensimon: When you defame someone's character and reputation, you impede their ability to make money. And when you're a single parent, that's not a game. So these women are getting paid a certain amount of money to be on TV, have hair, makeup, and cameras following you around — sure, that's really fun. But when you have a family and then you impede on someone's ability to make money, that's not cool.
I was and still am a single parent. I've been working all my life. And that really, really bothered me, more than anything. If I stay single and become a lady with 10,000 cats, I'll be fine with that. But to defame my reputation? I will not put up with that. And it's been a very, very, very difficult struggle… I started focusing on the things I was really good at. But for most of the women that are on those shows and aren't educated, what does that next chapter look like for them? I'm lucky, but a lot of these women aren't so lucky.
Fox News: What was some advice Patti Stanger gave you?
Bensimon: Patti, she really went after me… She said, 'You can't walk into a room and assume everything things you're crazy.' And that's what happened on 'Housewives.' I was doing philanthropy work, writing books, working in magazines, doing all of these things I was incredibly proud of. And all of a sudden that door was just slammed in my face because a woman started literally harassing me and berating me on TV.
Now, if that were to happen to me today, and we were going through those same scenes today, Oprah and Michelle Obama would be like, 'Leave Kelly alone. You guys don't know what you're talking about.' One of the big thing things Patti gave me was not to walk in a room and assume everyone things I'm a loser. She would tell me, 'You've done this on your own. You raised two girls. There's no sugar daddy. There's no money growing on a tree. You're not getting engaged and keeping rings… It's all hard work, good ethtics, good values.'
Fox News: What would it take for a guy to impress you?
Bensimon: I just want a good natured guy who adores me. I just want to be adored. I was put away after 'Housewives.' People just weren't interested in doing anything I was a part of… I've spent my career celebrating women and now, I just want to celebrate myself. Instead of falling in love with a guy, I actually fell in love with myself, which is a really nice feeling to have.
"Million Dollar Matchmaker" airs Friday at 9 p.m. on WE TV.