Keith Urban helps fan get an A on her midterm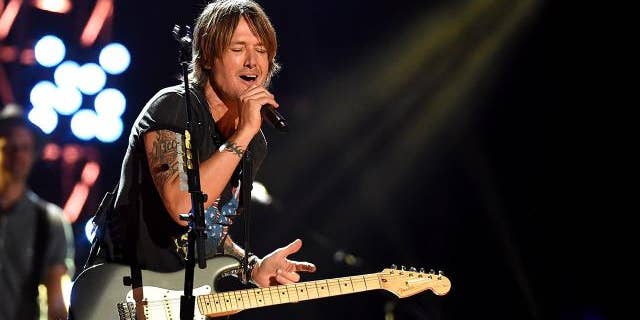 Dreams do come true! On Thursday night, Keith Urban proved he's the best at his Staples Center concert in Los Angeles. The country crooner, 48, brought one lucky fan on stage after seeing her unique sign.
MORE: Keith Urban Shares First Photo He Ever Took With Nicole Kidman to Celebrate 10th Wedding Anniversary
The sign said that she would get an A on her midterm if she could sing with Urban. The Australian native decided to make it happen and brought her up to perform.
A concertgoer tells ET that the fan requested to sing the Rolling Stones' "Gimme Shelter," which she saw Urban sing with Alicia Keys in 2007. The "Somebody Like You" singer admitted that he hadn't performed the song since, but talked to his band and made it happen.
The fan looked like she had a blast, rocking out to the hit with her idol (pun intended).
WATCH: EXCLUSIVE: Keith Urban, Jason Aldean and More Country Stars Dish on Their Oddest Jobs at ACM Honors
Urban is currently on his "Ripcord World Tour," stopping in Las Vegas on Friday and Phoenix, Arizona on Saturday.