Katy Perry surprises Orlando nightclub shooting survivor – twice – on 'Ellen'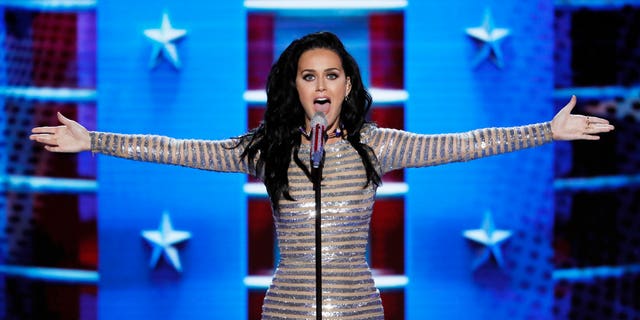 Tony Marrero, after being shot four times during the attack at the Orlando nightclub Pulse last June, found hope and strength during his recovery by listening to Katy Perry's "Rise."
Marrero revealed the importance of Perry's music to his staying motivated while appearing on the syndicated "Ellen DeGeneres Show."
"The lyrics to that song are so powerful, every word in that song is so powerful," Marrero told DeGeneres. "I play it and play it and play it."
To his surprise, Marrero got to personally thank the singer when she walked out onto the set.
"Your lyrics to that song helped me the day that I was in the hospital all the way to now," Marrero told Perry, who was visibly moved.
The first two lines of the song are, "I won't just survive. Oh, you will see me thrive."
Perry said, "I'm happy I could be there in my own little way to help you."
The two embraced as their eyes filled with tears.
Perry said that she had told DeGeneres a few days before that she didn't know if she would be able to keep calm when meeting Marrero, who lost a close friend in the mass shooting at Pulse.
"We're both electrified by each other!" Perry said after she and Marrero gave each other a long hug.
Before Perry appeared on the set, Marrero told DeGeneres that he survived the attack by hiding from shooter Omar Mateen behind a couch and forcing his wounded and weak body out the of the club when he saw an opportunity to escape.
Perry had another surprise for the survivor.
"I heard that you're creative – just like me – and you have dreams, and you want to go there and do good and fulfill them," she said. "And I heard that you want to go to film school, so I personally want to pay for your first year at film school."
Marrero beamed and gave Perry another big embrace.