First flight bearing remains of Orlando nightclub victims to Puerto Rico to leave Saturday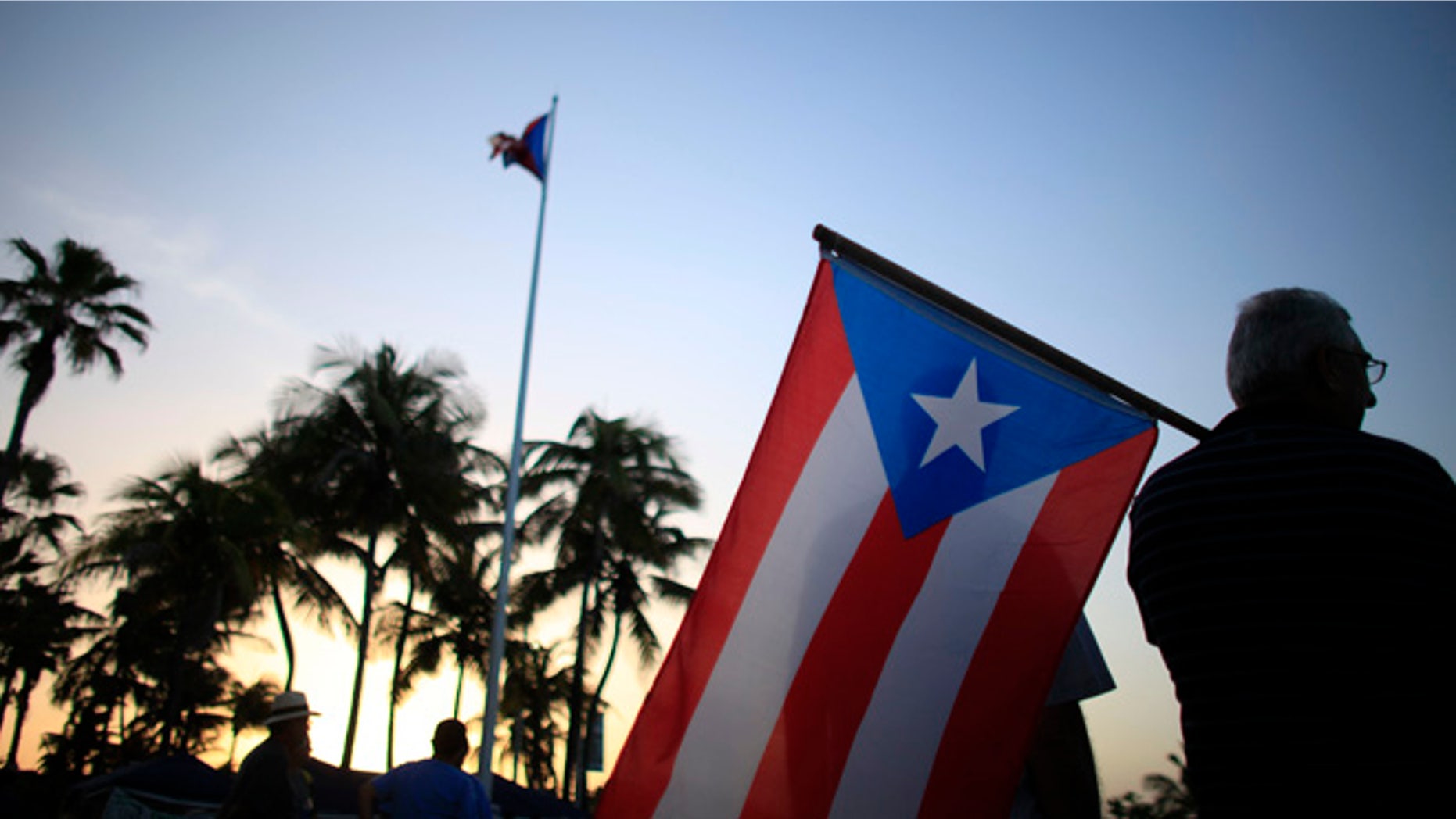 The first flight carrying remains of Puerto Rican victims of the nightclub massacre in Orlando is scheduled to leave Saturday, a senior official of the Puerto Rican government told Fox News Latino.
Juan Hernandez, the executive director of the Puerto Federal Affairs Administration's Washington, D.C., office, said that about seven families of people killed in the June 12 shooting had approached Puerto Rico government representatives at a crisis center in Orlando to request that their loved ones be transported to the island for burial.
"I expect that number to rise in the next few days as more families come to the center and speak with us," Hernandez said.
He said they will be transported aboard a plane operated by JetBlue, which has offered free flights to Orlando for the relatives and domestic partners of the victims.
"JetBlue has been phenomenal," Hernandez said. The airline operates thousands of flights to Puerto Rico from Orlando International Airport.
"It can be complicated to send remains back for burial," Hernandez said to FNL.
"Many of the families don't have the resources to cover funeral expenses and other costs to transport remains. We are connecting them with resources and helping with all the paperwork that is needed for this," he added
Hernandez is spending the week in Orlando to help assist Puerto Rican families and survivors with a variety of services. Of the 49 people who were shot to death on Sunday as Pulse was announcing a last call for drinks, 23 were of Puerto Rican descent. Latinos make up about 25 percent of Orlando's population.
Orlando officials set up a family assistance center on Wednesday morning at Camping World Stadium (formerly known as the Citrus Bowl), and invited Puerto Rico officials, as well as other Latino leaders and organizations, to set up tables where survivors and relatives of the deceased could go for help and with questions.
"We were asked if we wanted to be here, and we said, 'Of course.' It's important, with all the victims who were Puerto Rican, that the government of Puerto Rico be present."
The office of Orlando Mayor Buddy Dyer told FNL that as of mid-afternoon Wednesday, 45 families and 116 individuals had visited the family assistance center. It will remain open through Sunday night at 8 p.m.
"This has been terrible," Hernandez said. "So devastating. We are beside ourselves."