Katy Perry Reportedly Asked Russell Brand to File Divorce Papers to Not Upset Parents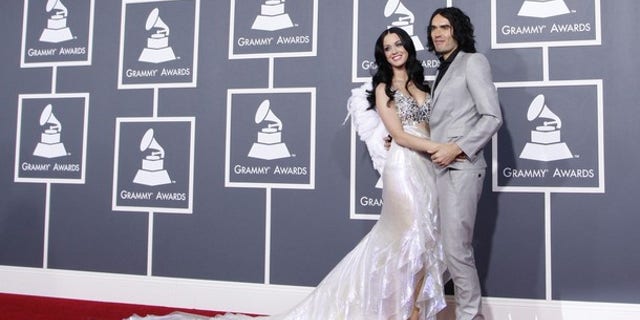 NEWYou can now listen to Fox News articles!
There seems to be an additional twist to the breakup of singer Katy Perry and comedian-actor Russell Brand -- Perry reportedly asked Brand to file the divorce papers to avoid upsetting her parents.
Perry's parents are evangelical Christians, and TMZ cited unnamed sources connected to the couple saying Perry didn't want to be the one to "officially" end the marriage.
"Sadly, Katy and I are ending our marriage," Brand said in a statement released to The Associated Press on Friday. "I'll always adore her and I know we'll remain friends."
Brand, 36, offered no other details, but in papers filed Friday in Los Angeles Superior Court, the British comedian cited irreconcilable differences.
He and the 27-year-old pop singer were married in October 2010 at a resort inside a tiger reserve in India, and their mutual affection had become a rather sweet feature of the Hollywood celebrity circuit.
The couple announced their engagement in January 2010 after meeting at the 2009 MTV Video Music Awards, where Brand hosted and she performed.
The comedian, who once struggled with substance abuse and sex addiction, was effusive about his bride while promoting projects earlier this year, saying marrying Perry has "given me much more strength in what I do."
Perry praised her husband backstage at the 2011 VMAs in August, where she won three awards and he offered a tribute to Amy Winehouse.
"I'm proud of him, whatever comes out of his mouth, and sometimes it's very colorful, right?" Perry said of Brand. "That's why I married him, because he's smart and I learn a lot."
The Internet had been abuzz recently with rumors about possible trouble for the couple after they were seen during the holidays without their wedding rings.
The Associated Press contributed to this report.