Kathy Griffin slams Amal Clooney in first post-Joan Rivers 'Fashion Police'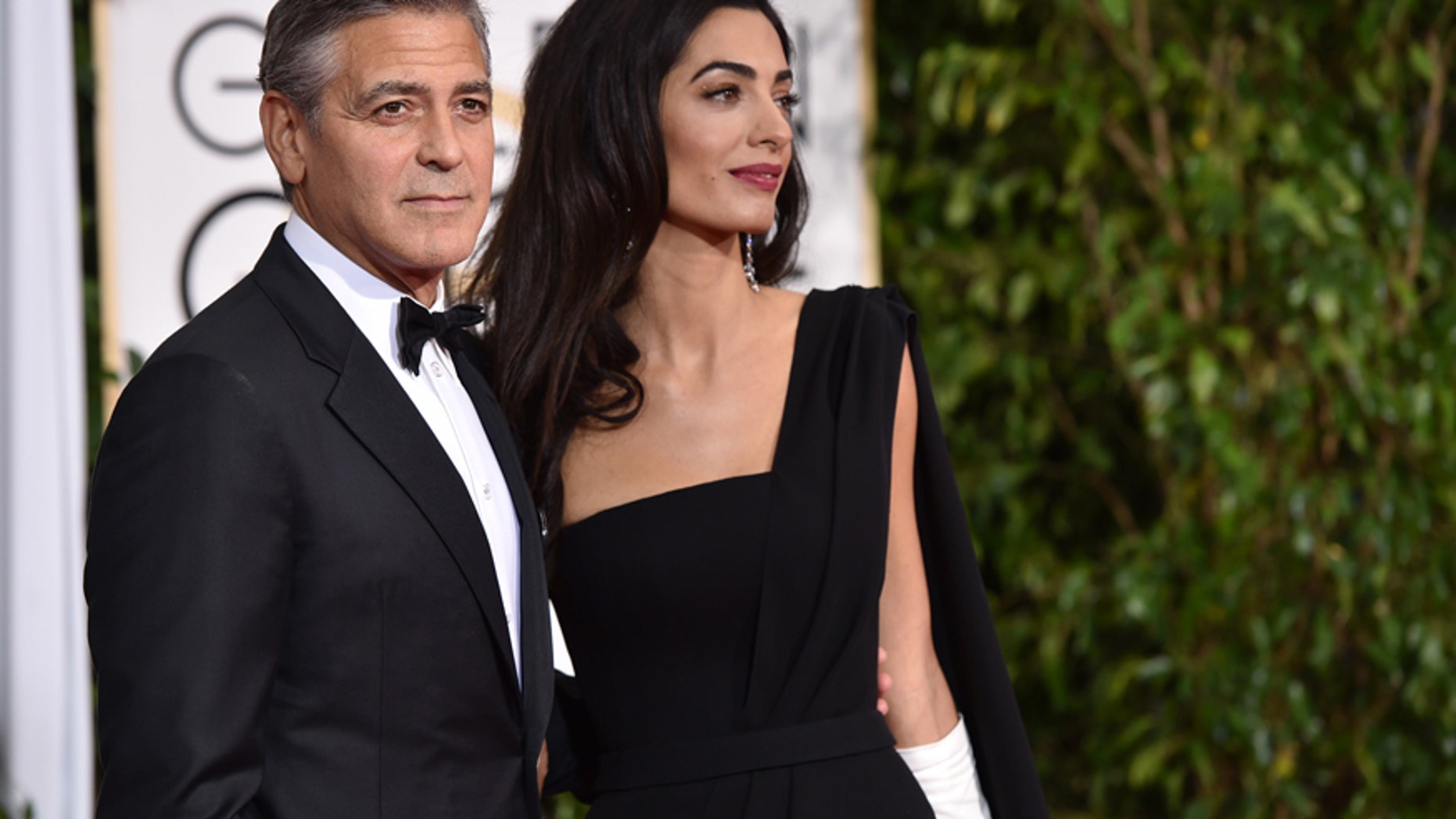 Kathy Griffin slammed Amal Clooney's Golden Globes gown choice in the first post-Joan Rivers episode of "Fashion Police."
The human rights lawyer and newlywed chose a full-length black Dior gown complete with long, white gloves.
"Yeah, she's annoying," "Fashion Police" newcomer Griffin said. " You heard me! Everybody run in fear! I thought it was weird she had those gloves that remind me of, like, a porn scene, where the guy goes home and there's the naughty dishwasher and she only has the gloves."
Griffin didn't stop there.
"Like, she used those bovine insemination gloves to rake through her hair instead of a brush," she added before warning "nobody's safe, nobody gets a pass," even "the great George Clooney's" wife.
"Fashion Police" co-host Kelly Osbourne agreed with Griffin and said the gloves belonged "on a vet helping a calf be born."
Before Griffin began slamming Hollywood's worst dressed, she took the time to thank her "Fashion Police" predecessor.
"Before I start making more enemies and burning new bridges, I want to thank my good friend," she said of Rivers. "Joan, I know you are watching from heaven, but I am not afraid to bring the hammer down on anyone."