Kathy Griffin proud of attacking Matt, Mercedes Schlapp at White House dinner's MSNBC after-party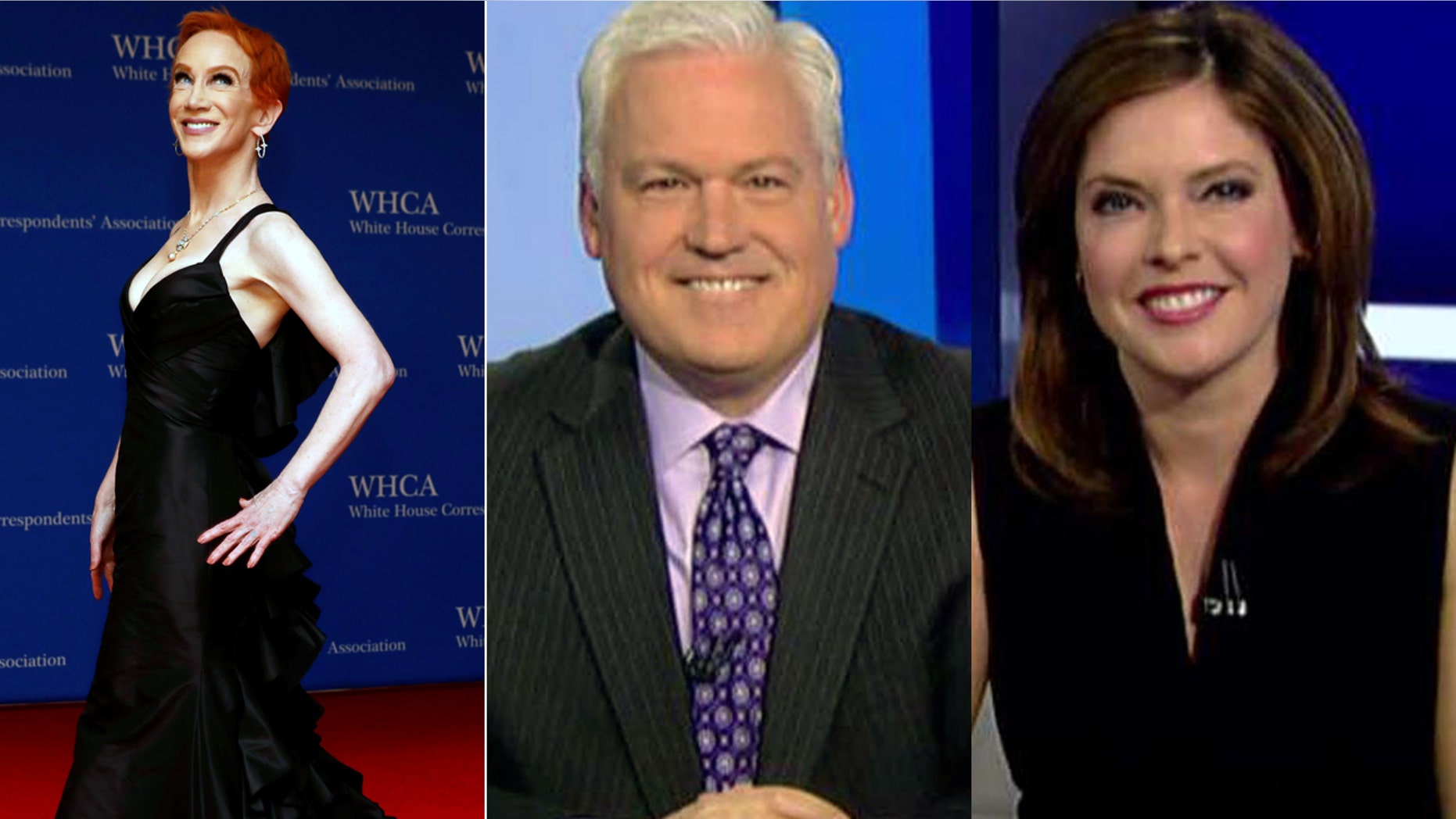 The controversial comedian Kathy Griffin lashed out at White House aide Mercedes Schlapp and her husband, Matt, on Twitter Saturday, lobbing a string of insults while describing a fiery encounter with the couple at a party hosted by MSNBC following last month's White House Correspondents Dinner.
WARNING: GRAPHIC LANGUAGE BELOW
Matt Schlapp, the president of the American Conservative Union, responded to Griffin's 19-post Twitter thread about him and his wife by saying, "Kathy I think it's time to move on now I'm getting a bit worried. Go away from the light."
Griffin had called the Schlapps "D.C.'s most spineless power couple" and "a bunch of suck-ups." She added that while she argued with Mercedes Schlapp over the after-dinner routine by comedian Michelle Wolf, "Matt just stood there gingerly holding his drink and sucking up some sort of clear alcohol ... through a tiny straw like a gossipy little b----."
Near the end of her rant, Griffin said: "I actually don't think Matt and Mercedes believe in and support Trump. They just know where the power is in a room and that's why they attached themselves to Trump.
WHITE HOUSE OFFICIAL MOCKED 'DYING' MCCAIN AFTER HASPEL CRITICISM, SOURCES SAY
"After Trump ends up wherever he ends up they'll find the next opportunity by selling their souls yet again," she concluded before directing a final blast at Mercedes Schlapp. "I can sleep at night [but] your support of a monster and your hypocrisy will stick with you for the rest of your life."
Griffin said she felt obligated to speak out after Mercedes Schlapp reportedly told a White House meeting, "I stand with Kelly Sadler." Sadler, a White House communications aide, joked about Sen. John McCain's brain cancer diagnosis last week after he urged his fellow lawmakers to oppose President Trump's nomination of Gina Haspel for CIA Director, sources told Fox News.
KATHY GRIFFIN CLAIMS SHE'S ON A 'KILL LIST,' SAYS INDUSTRY STILL SHUNS HER FOR TRUMP MASK PICTURE
The sources said Sadler told her colleagues that McCain's opposition to Haspel "doesn't matter, he's dying anyway."
Griffin drew public backlash after she posed with a bloodied mask of President Trump's face in May 2017. After the gory photo went viral, Griffin said sorry but later took back her apology. Following the photos, CNN cut Griffin from hosting its New Year's Eve show alongside Anderson Cooper.
Last week, Griffin claimed on Twitter that she had received "constant death threats and threats of violence toward me" in response to the photo flap.
Fox News' Serafin Gomez, Stephanie Nolasco and Kathleen Joyce contributed to this report.