Kate Walsh had brain tumor removed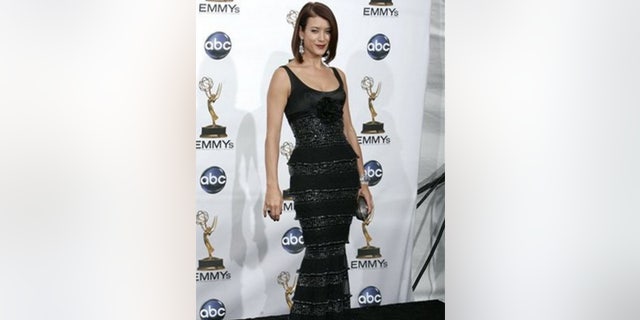 Actress Kate Walsh says she had a benign brain tumor removed two years ago and is fully recovered.
The former "Grey's Anatomy" and "Private Practice" star tells Cosmopolitan she suffered physical and cognitive problems before being diagnosed with a tumor in her brain the size of a small lemon. She tells the magazine that after getting the news, "I just left my body." Walsh had surgery to remove the growth three days later. It was later found to be benign.
Walsh says she took nine months off before going back to work.
Walsh is joining with other actors who played doctors on TV, including Neil Patrick Harris, Patrick Dempsey and Donald Faison as part of Cigna's "TV Doctors" campaign. The campaign is aimed at encouraging people to get annual checkups.