Kate Upton details alleged sexual misconduct allegations against GUESS co-founder Paul Marciano
Kate Upton, who had previously Tweeted #MeToo in regard to Guess co-founder Paul Marciano, has detailed her allegations to Time, saying the fashion head assaulted and harassed her and called her a "fat pig."
Upton claims that Marciano asked to meet her while she was shooting a Guess Lingerie campaign in 2010. "Paul came straight up to me, forcibly grabbed my breasts and started feeling them — playing with them actually. After I pushed him away, he said, 'I'm making sure they're real.' Despite doing everything I could physically do to avoid his touch throughout the meeting, he continued to touch me in a very dominating and aggressive way, grabbing my thighs, my arms to pull me closer, my shoulders to pull me closer, my neck, my breasts, and smelling me."
Upton says Marciano asked photographer Yu Tsai to leave but he stayed when she asked him to by text. "That did not stop Paul's constant grabbing. I was extremely shaken, surprised and scared," Upton says. "At one point he forcibly grabbed the back of my head so that I could not move and started kissing my face and my neck. I remember not wanting to say "Get off of me' because I didn't want to open my mouth to say anything because I didn't want him to be able to put his tongue in my mouth."
On her next Guess shoot a month later, Upton alleged Marciano continued to call her room asking to come up, but she refused. "The next day, I learned that I had been fired from the shoot. Someone had called my agency to say I had gotten fat."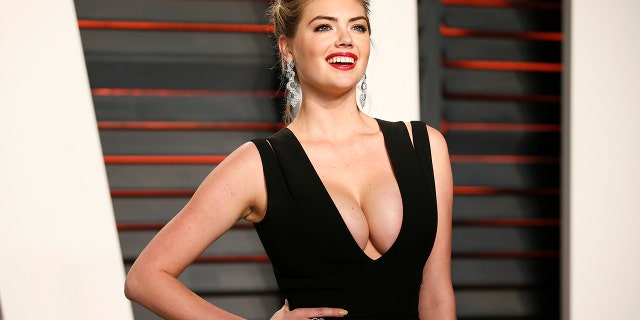 Upton says Marciano continued to text her after that and she came up with an agreement with photographer Yu Tsai that she would never be left alone with the Guess head. "Paul's texting increased, telling me how excited he was to see me, that he wanted me to change in front of him so he could see my naked body getting into his clothes. He asked if I thought of him when I was posing sexy on set. All the language he used was extremely dominant and possessive. At one point, to avoid Paul coming to set, I told him my boyfriend was going to be there. He was absolutely furious at that. It was an emotional and non-stop battle of games, power struggles and creative avoidance tactics," she says.
Yu Tsai was fired and Ellen Von Unwerth was brought in. Marciano allegedly grabbed her arm and told her they were going to dinner. Von Unwerth stepped in and took her away. "After that he was extremely upset," Upton recalls. "I had a final shoot [in May of 2011], and he was outwardly rude and degrading the entire time. He said I was 'disgusting' and started telling people how unprofessional I was by spreading rumors that I was drunk on set and partying every night, which of course I wasn't. I was then told to leave because Paul had said, 'Get that fat pig off my set.'"
Upton also painfully outlines how the experience made her feel, saying she wanted to quit modeling. "I constantly blamed myself after it happened," she says. "I started slumping my shoulders to hide my breast size, wearing baggy clothes, started despising my own body.. . .You chalk it up to, 'This is how it is.' And you go through this gut-wrenching struggle of, 'How much of myself am I required to sacrifice?'"
Upton is now defiant. "Paul used his power to make me feel insecure and powerless, but I'm not going to let him intimidate me anymore.," she says. "These men think they are untouchable, but times are changing."
Marciano has called the allegations "absolutely false" and "preposterous." "I have never been alone with Kate Upton," he told Time. "I have never touched her inappropriately. Nor would I ever refer to a Guess model in such a derogatory manner."
This article originally appeared in Page Six.