Kate Middleton will keep it 'conservative' at royal wedding, designer says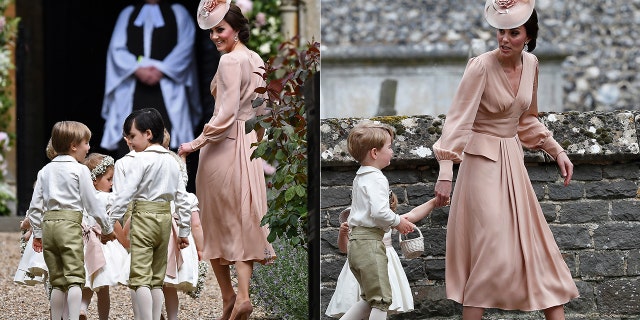 WINDSOR, England – Kate Middleton, formally known as the Duchess of Cambridge, gave birth about three weeks ago. When her brother-in-law Prince Harry and his bride-to-be Meghan Markle walk down the aisle, Kate will likely turn up in a short dress for the daytime affair and a hat to match, in keeping with British tradition.
"Kate is quite conservative now. Over the last few years… even if you go back to seeing her at her sister's wedding, she is getting a very conservative style and of course it is because she is being groomed to be our queen," designer Caroline Castigliano explained.
Castigliano is dressing several guests for the upcoming royal wedding, but she keeps her client list private. She said like the rest of the guests at the wedding of Prince Harry and Markle, Kate will be in a knee-length dress for the ceremony at St. George's Chapel at Windsor Castle.
"She will wear a beautiful shift dress with a stunning coat over the top," Castigliano predicted. "She wears some absolutely beautiful coats. I think it will be something very conservative."
MEGHAN MARKLE'S WEDDING DRESS WILL BE TRADITIONAL, EXPERTS PREDICT
For her sister Pippa's wedding, Kate wore a pale pink Alexander McQueen dress with long sleeves. She paired the look with a matching hat topped with a flower.
Castigliano noted the guests will all wear hats to the church out of respect for the wedding venue, a longstanding tradition at royal weddings. She clarified that hats, not fascinator headpieces, will most likely be worn by the attendees.
"I think the guests will all have their beautiful hats on. Fascinators are sort of a 'no' in royal circles. I think people will be very conservatively dressed who actually go to the wedding. I don't think you will be seeing lots of cleavage and low backs," she noted.
Kate's appearance at the wedding will give royal watchers an up-close look at her post-baby body. The wife of Prince William has been praised for wearing form fitting clothes when she leaves the hospital, breaking stereotypes that women have flat stomachs immediately after giving birth.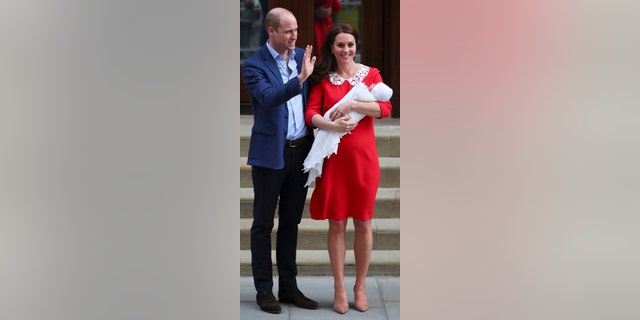 When she welcomed Prince Louis on April 23, the Duchess wore a red Jenny Packham dress with a white lace collar, similar to the outfit Princess Diana wore when she left the hospital after giving birth to Prince Harry.
Kate avoided the cameras at her sister Pippa's 2017 wedding and shepherded her children around at the event. Many speculated she did so to avoid stealing the spotlight from her sister.