Kate Middleton Reveals Adorable Baby News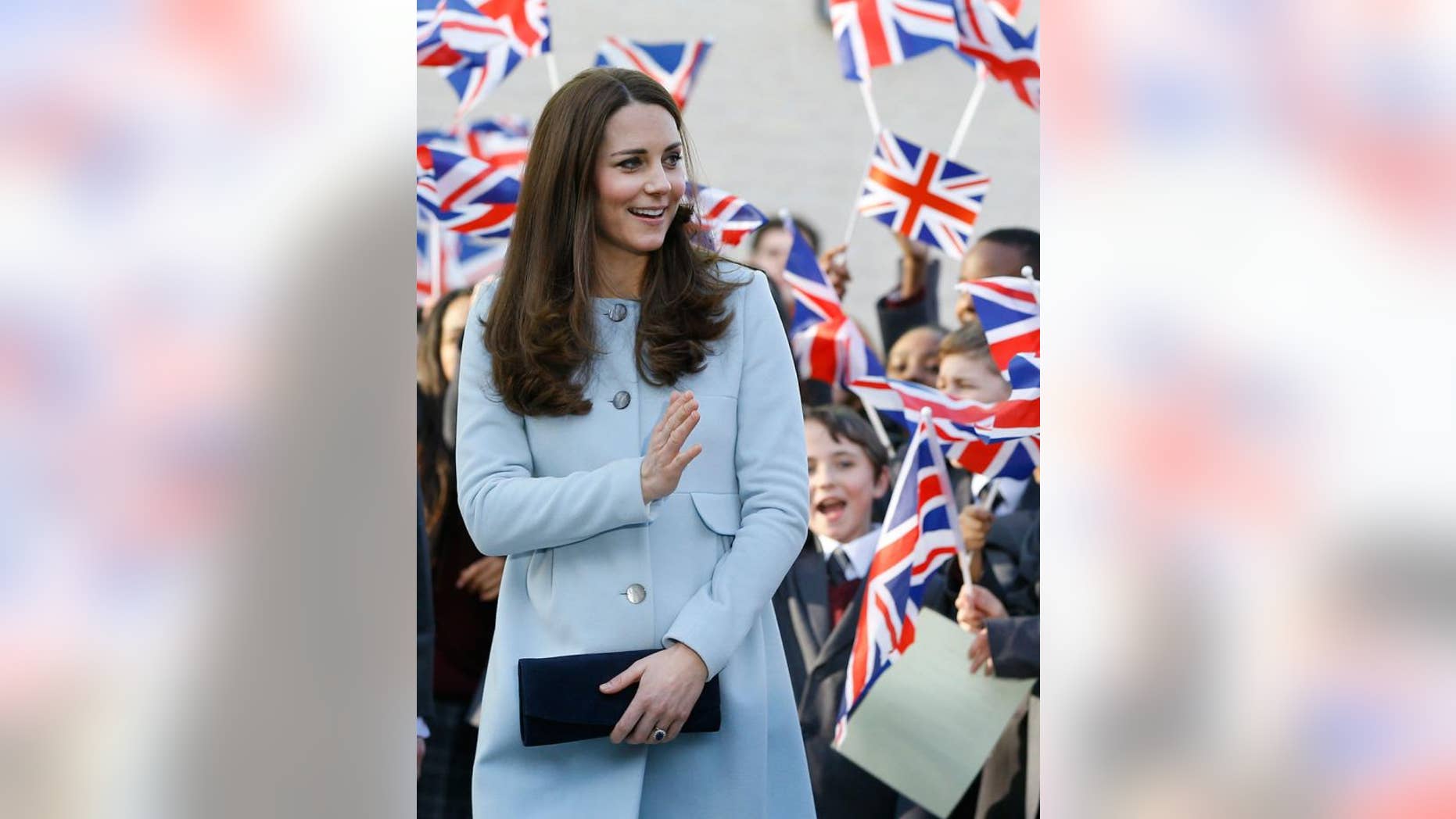 The Duchess of Cambridge's bundle of joy is already causing a stir.
As US Weekly reports, expecting mother Kate Middleton revealed new baby news on Monday during three back-to-back appearances in the London neighborhood of Kensington.
"It's moving all the time. I can feel it kicking now," said the 33-year-old royal to 17-year-old student Martina McDonagh at the Kesingston Leisure Centre.
ABC News also reported that while Middleton was wearing a baby blue maternity coat, it isn't exactly a clue on whether Buckingham Palace could expect a new prince or princess soon.
"I told her I hoped it was a girl, but she said she doesn't know yet," added McDonagh about the royal encounter. "She said it was moving around a lot."
Allegedly, Middleton and husband Prince William have decided to keep the sex of the baby a surprise.
Middleton's first-born, Prince George, who is almost 18 months old, wasn't forgotten during the festivities. According to US Weekly, the Duchess received an inflatable duck float (pictured below) for her son, who has begun swimming lessons at the pool inside Buckingham Palace.
Middleton's newest bundle of joy is due sometime in mid-April.