Kanye West's Tour Canceled Weeks After Embarrassing Taylor Swift Incident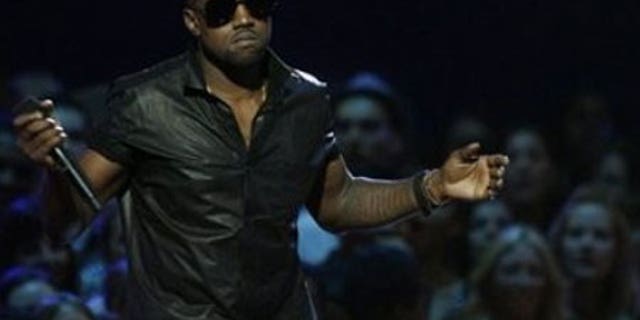 Kanye West and Lady Gaga's highly anticipated tour is over before it even began.
Just days after announcing dates for an ambitious joint show that was to kick off next month, the tour was canceled.
Live Nation announced the news in a brief statement Thursday that did not offer any explanation. Refunds are available for those who brought tickets for the tour. It was to kick off Nov. 10 in Phoenix and was scheduled to run through at least January.
The name of the tour was to be "Fame Kills" — a sentiment West may have been feeling in recent weeks. The Grammy-winning rapper has endured a firestorm of negative publicity since he hijacked the award-winning moment of country-pop sweetheart Taylor Swift at last month's MTV Video Music Awards.
Swift had made history as the first country act to win at the VMAs, and was giving her acceptance speech after nabbing a trophy for best female video. West — who has a long history of awards-show meltdowns — grabbed the microphone and declared that Beyonce's "Single Ladies (Put a Ring on It)" was one of the "best videos of all time."
A crushed Swift did not finish her speech then but did later when Beyonce brought her back on stage after winning video of the year.
West endured boos from the celebrity crowd that night, and the negative reaction kept growing — even President Barack Obama was caught calling him a "jackass" during remarks to reporters that the White House believed were off-the-record.
An almost tearful West gave one of three apologies for his behavior during the premiere of "The Jay Leno Show" last month. He said that hadn't fully taken time to grieve for his mother, who died suddenly in November 2007, and hinted that a break would be coming.
"So many celebrities, they never take the time off," he said. "I've never taken the time off to really — you know, just music after music and tour after tour. I'm just ashamed that my hurt caused someone else's hurt. My dream of what awards shows are supposed to be, 'cause, and I don't try to justify it because I was just in the wrong. That's period. But I need to, after this, take some time off and just analyze how I'm going to make it through the rest of this life, how I'm going to improve."
But shortly after that, the "Fame Kills" tour — which had been in the works for months — was announced.
Publicists for both West and Lady Gaga did not immediately return requests for comment. A representative for Live Nation said there was no further information.