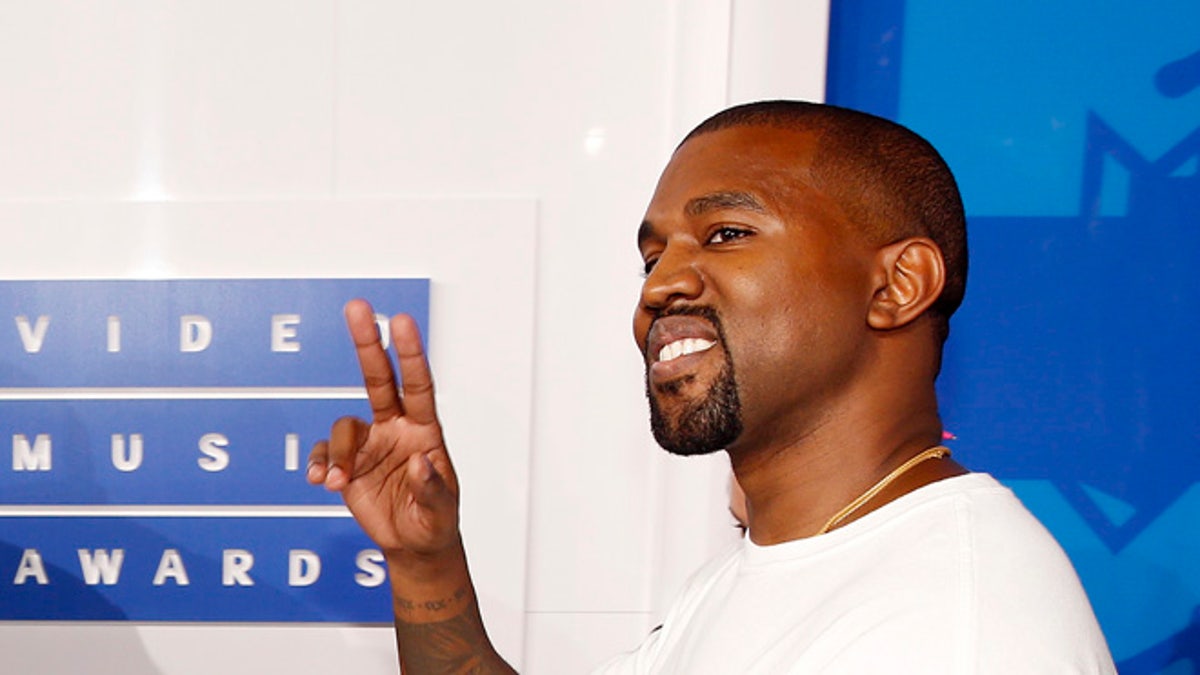 Kanye West is quickly losing some fans. The 39-year-old rapper stepped out in Sacramento, Calif. where he once again left the show early.
Concert goers on Twitter claimed the singer showed up late and only performed two to three songs amid his signature rants before exiting the stage as the audience loudly booed.
WATCH: Kanye West Tells Concertgoers He Would Have Voted for Donald Trump, Talks His 2020 Campaign
Things started on a positive note when West brought out rapper Kid Cudi, with whom he'd had an online feud earlier this year. The pair hugged on stage as the crowd cheered before performing together.
But the uplifting energy quickly shifted when West began to rant about other artists.
"Beyonce, I was hurt. 'Cause I heard that you said you wouldn't perform unless you won Video of the Year over me and over 'Hotline Bling,'" West said, referencing this year's MTV VMAs. "Now don't go trying to diss Beyonce. She is great. Taylor Swift is great. We are all great people. We are all people. But sometimes we be playing the politics too much and forgetting who we are just to win. F**k winning. F**k looking cool. F**k being cool."
West went on to take a jab at Beyonce's husband and his longtime pal, Jay Z, saying, "Jay Z, call me bruh. You still ain't called me. Jay Z, I know you got killers, please don't send them at my head. Just call me. Talk to me like a man."
Kim Kardashian's husband finally ended his rant by yelling, "Right now, press, get ready to write your passive aggressive, LeBron James racist comments, Season 4 racist comments. Get ready to have a field day, press, get ready, get ready, because the show's over."
He dropped the man and fled off the stage as the crowd loudly booed and protested. Neither West nor the Golden 1 Center venue has announced whether fans will be given a refund for the show, but many were audibly outraged.
WATCH: Wait, Is Kanye West REALLY a Donald Trump Supporter? -- See the Rapper's Democratic Campaign Contributions
Tons of concert goers took to Twitter to express their anger. Here are some of their thoughts:
This certainly isn't the first controversial show West has had lately. Earlier this week the rapper upset many when he declared that though he didn't vote in the presidential election, he would have voted for Donald Trump.
He also declared, "black people, stop focusing on racism," and confirmed that he still plans to run for president in 2020.