Kanye West addresses his ill-fitting sandals, says he was wearing them the 'Japanese way'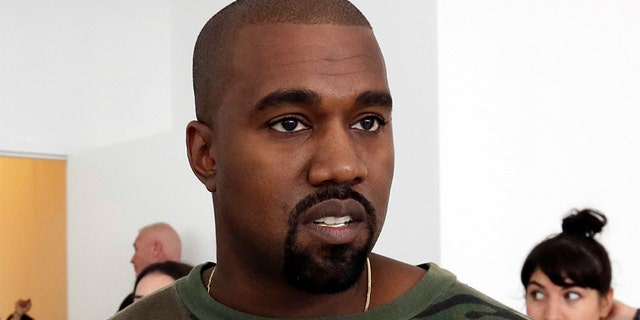 With dozens of shoe designs under his belt, Kanye West clearly knows a thing or two about footwear. Now he's sharing his knowledge with fans -- while also silencing his critics!
When 2 Chainz married his longtime girlfriend, Kesha Ward, on Aug. 18., West and his wife, Kim Kardashian, attended. And when photos and video from the festivities surfaced, fans soon noticed that the rapper had chosen some truly unique, and arguably ill-fitting shoes, for the day's activities.
Kanye West Surprises Kim Kardashian With Neon Green SUV She Drove in Miami
The 41-year-old rapper wore a cream-colored Louis Vuitton suit for the occasion, which he paired with some new grey Yeezy slides. The only problem is the heels of his feet were slipping off the back of his shoes all the day long!
After days of speculation about what exactly prompted the footwear choice, West took to Twitter to defend the size of his sandals.
President Donald Trump Praises Kanye West and His 'Good Wife' Kim Kardashian
The "All Mine" rapper posted two images explaining the proper way to wear the sandals. One image reads, "The straps should be snug but not too tight between the two toes. Your heal should extend 1~2 cm off the back of the wooden sole."
The second image shows a heel dangling off the end of the sandal, much like West's own heels were at the Miami wedding.
"The Japanese way," he captioned the images.
Who knew?! Until the next time West decides to offer up some footwear knowledge.
Kim Kardashian Addresses Possible Reality Show With Kanye West