Justin Timberlake takes on Garth Brooks' 'Friends in Low Places'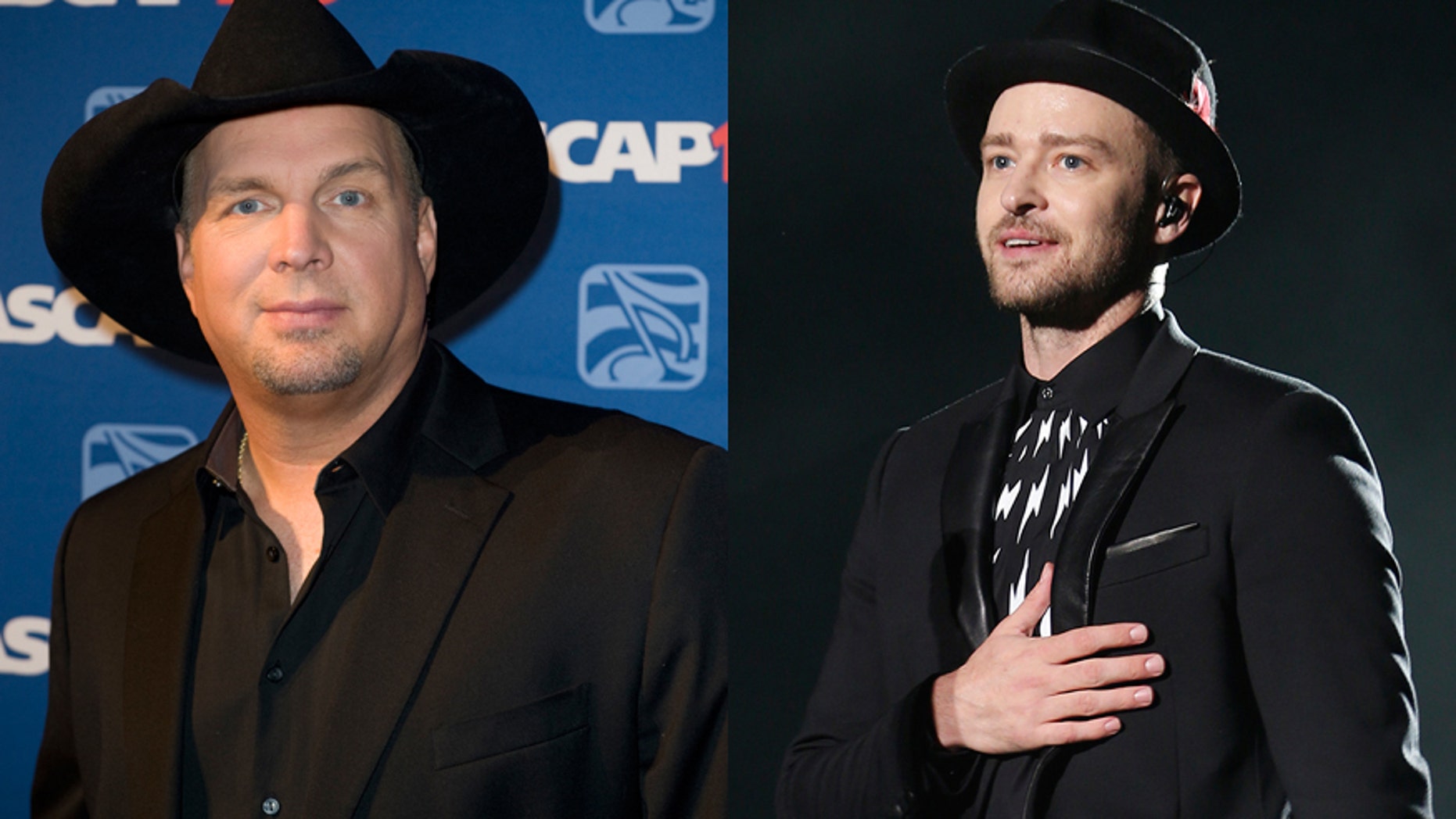 Justin Timberlake proved his fandom for Garth Brooks is more than just words at a recent concert in Oklahoma City.
Timberlake turned up in the front row at Brooks' show at the Scottrade Center in St. Louis on Dec. 4, and even took a picture with the country megastar backstage. He later posted the pic online, with the caption, "One of my IDOLS. Garth You are a MASTER of your craft. I am in awe of you, still."
The following night, during his own concert at the Chesapeake Energy Arena in Oklahoma City, Timberlake once again paid tribute to Brooks — this time by strapping on an acoustic guitar for an impromptu rendition of the country singer's classic hit, "Friends in Low Places."
The pop icon sang part of the first verse by himself, but it wasn't long before his fans demonstrated that they, too, are Garth fans, joining in to sing the chorus as Timberlake strummed along.
[youtube OLn4784FbZw]
Timberlake has made no secret of his love of country music. His 2013 single "Drink You Away," from his album 20/20 Experience Part 2, demonstrated a country influence, and he told Sirius XM's Storme Warren, "It's a country song to me … I still got my eyes set on a Best Country Album, there is time for that."