Justin Bieber's Beliebers Make Death Threats Toward Mariah Yeater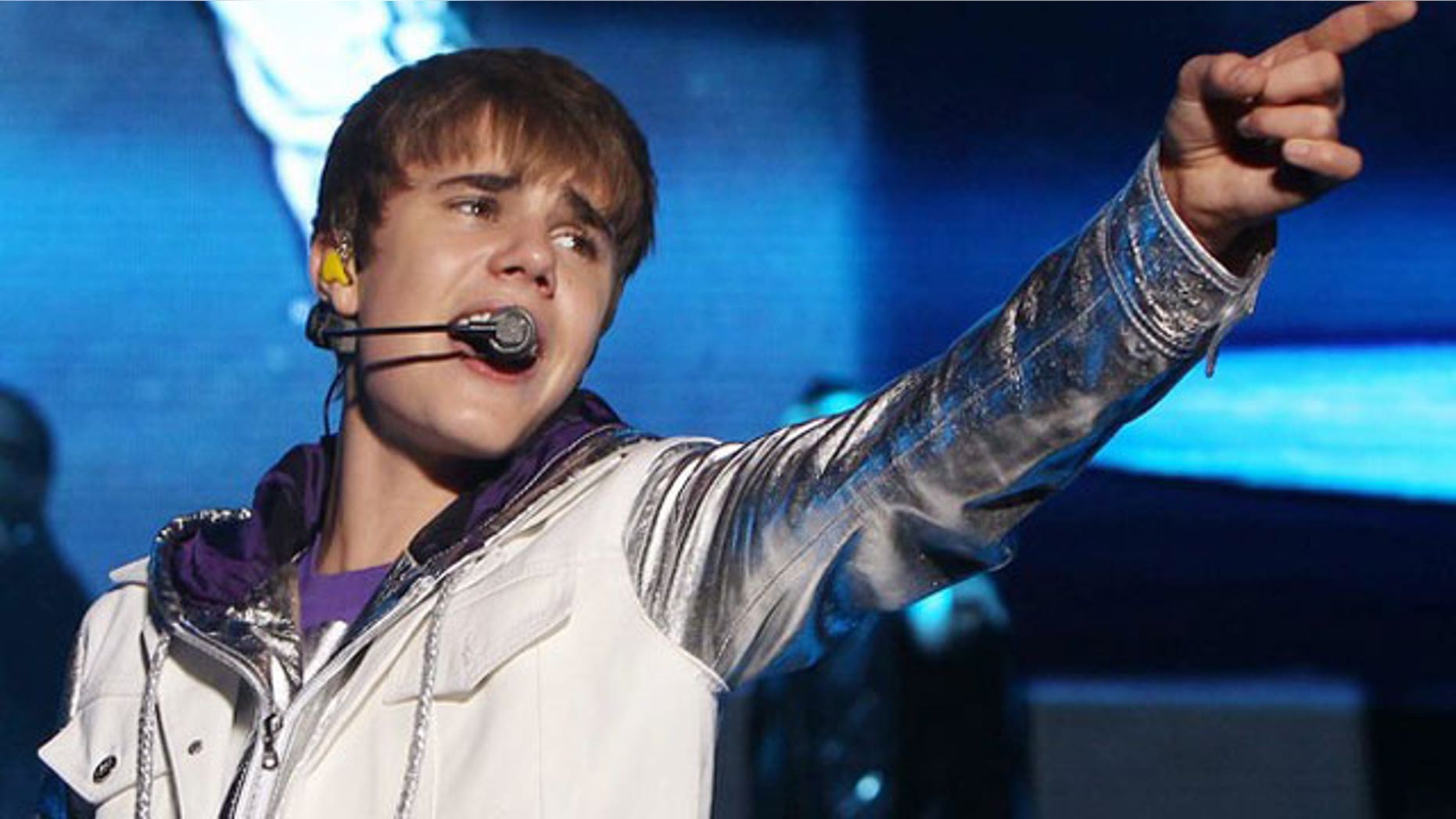 Is there anything scarier than an angry Justin Bieber fan?
Following news that 20-year-old Mariah Yeater had filed a paternity suit against the pint sized pop star claiming that Bieber is the father of her three-month old baby, an army of Beliebers took to the Internet to, what else, threaten her life.
Among the tweets are one from a user named @BeccaLindsay saying, "I could kill this bitch, really she messes with my baby!!! SHE IS SOOO DEAD.
Another from @EvelynHorwitz, who describes herself as a "real Belieber", waxes poetic with its threats: "Dear Mariah Yeater, Roses are red, violets are blue, stay away from Bieber or Beliebers will kill you.
User @KarenortizJDB reiterated the point saying "I should give you a device. Well, go away before millions of Beliebers kill you."
Beliebers are what the millions teenaged Justin Bieber fans refer to themselves as, and they can be quite passionate about the object of their affection.
"These girls are obsessed with Justin. They probably think the girl is lying about being with him and trying to take advantage of him," clinical psychologist Dr. Jeffrey Gardere told FOX411.com. "They may believe that in many ways she is destroying the squeaky clean image that they love about him, so they are angry about it. Some may think there is the possibility he could have had relations, but feel that she may be trying to openly black mail him into being into some kind of a relationship and they are angry there idol is being squeezed, manipulated, embarrassed."
The threats began coming in on Wednesday after a Star magazine story broke the news that Yeater had filed a paternity suit claiming she and Bieber met backstage at a concert in Los Angeles last year, that he propositioned her and they had sex, after which she became pregnant with his baby.
Yeater claims that she tried to contact the singer through his management but that no one would return her queries.
Bieber's legal team has called the allegations "malicious, defamatory and demonstrably false."
The Beliebers continue to stick by their man and the death threats against Yeater just continue to pour in on Twitter.
This isn't the first time that Justin Bieber's rabid fans have taken to Twitter to attack someone on their beloved's behalf. Shortly after Kim Kardashian met Justin Bieber at the White House Correspondent's dinner in 2010 and the young singer posted a picture of the two of them on his own Twitter feed his fans began going wild. The threats against Kim were so intense that she wrote to Bieber asking him to call them off.
"I'm getting death threats from your fans!" Kardashian, 29, wrote to Bieber. "This is unBeliebable!!!"
Bieber had to tweet that the two of them were just friends to make the Beliebers settle down.
Shortly after photos of Bieber kissing his current girlfriend, Selena Gomez, appeared in January, Gomez also became a target and was bombarded with threats like: @Selenagomez if you are the girlfriend of Justin I will kill you. I hate you and @selenagomez whore cancer whore…like I'mm killmyself cuz I saw you and Justin kissing."
And while they're often terrifying to read, Gardere says these threats are likely nothing to worry about.
"They are prepubescent and fans of idols usually get carried away emotionally," Gardere told Fox411.
If Elvis Presley's fans had had Twitter, Priscilla may have gotten the same treatment.