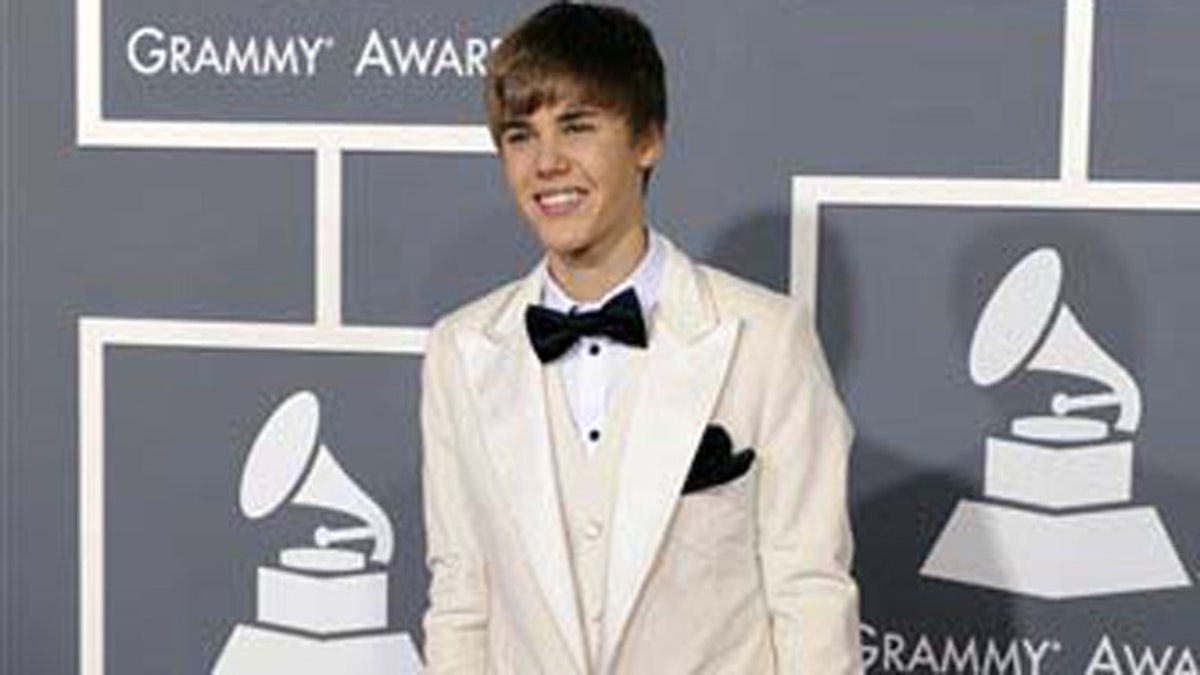 LOS ANGELES – Teen idol Justin Bieber allegedly lost his virginity – and impregnated a young woman – during a 30-second tryst after a concert in Los Angeles late last year, according to a paternity suit filed Monday.
RadarOnline.com reports that Mariah Yeater, 20, filed court papers on October 31 stating that Bieber is the father of her three-month-old child.
Yeater could also be opening her up to a potential statutory-rape probe, however, as Bieber would have been 16 when the alleged incident occurred.
FIRST PHOTOS: Woman Accusing Bieber of Being Her Baby's Daddy.
California's age of consent is 18.
In her affidavit, Yeater claims that she was at the Staples Center on the night of October 25, 2010, where Bieber had just performed a sold-out show.
A security guard allegedly working for Bieber approached Yeater, asking if she wanted to meet the pop star. She said yes, and the security guard escorted her backstage, where she met Bieber.
"Immediately, it was obvious that we were mutually attracted to one another, and we began to kiss." Yeater hand-wrote in her complaint. "Shortly thereafter, Justin Bieber suggested that I go with him to a private place where we could be alone. I agreed to go with him and on the walk to a private area, he told me he wanted to make love to me and this was going to be his first time."
RELATED: Read the Court Documents Here.
The "private area" in question was allegedly a bathroom. "We went inside and immediately his personality changed drastically," claimed Yeater. "He began touching me and repeatedly said he wanted to (expletive) the (expletive) out of me. At the time I asked him to put a condom for protection, but he insisted that he did not want to. In his own words, he said that because it was his first time he wanted to feel everything."
Justin then "quickly took off" Yeater's clothes and the pair had sex, the suit alleges.
FOX411: Justin Bieber and Selena Gomez's Nude Bronze Statue.
Sworn under the penalty of perjury, Yeater said in court papers: "He was on top of me with my legs around him. At the time I was on top of some type of shelf. The sexual intercourse itself was brief, lasting only approximately 30 seconds."
Bieber's rep strongly denies the charges, telling RadarOnline.com: "While we haven't yet seen the lawsuit, it's sad that someone would fabricate malicious, defamatory, and demonstrably false claims. We will vigorously pursue all available legal remedies to defend and protect Justin against these allegations."
Regarding the statutory rape possibiilty, Steve Cron, a California defense lawyer, told the New York Post: "Under a normal situation, no harm, no foul ... I would think [prosecutors] might let it go. But under these circumstances, the DA's office has to show they're not treating women differently, not treating a celebrity differently, [and] they might have to do something."
A hearing on the matter is scheduled for December 15.