Justin Bieber raves about Hailey Baldwin on Instagram despite not following her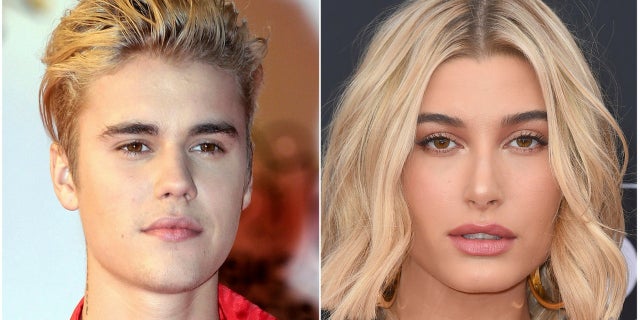 Justin Bieber gushed over his fiancée Hailey Baldwin on Instagram, but the pop singer does not follow the supermodel on the social media site.
Bieber, 24, commented on a photo of Baldwin, 21, on her page saying: "Dats mine."
Out of the 91 people Bieber follows, his fiancée is not one of them. However, Baldwin does follow the "Love Yourself" singer on the social media site.
JUSTIN BIEBER HAS SELENA GOMEZ'S FACE TATTOOED ON HIS WRIST DESPITE BEING ENGAGED TO HAILEY BALDWIN
Bieber and Baldwin got engaged on July 7 while on a trip in the Bahamas. Bieber announced the engagement on his Instagram on Monday calling Baldwin the love of his life.
TMZ reported on Tuesday that Bieber and Baldwin went to a jeweler in New York City to resize the supermodel's engagement ring.
STEPHEN BALDWIN REPORTEDLY GAVE JUSTIN BIEBER PERMISSION TO PROPOSE TO HAILEY, IS GLAD THEY SHARE FAITH
Baldwin and Bieber rekindled their romance recently after splitting up in 2016. In that time, Bieber was believed to have gotten back with his on-and-off girlfriend Selena Gomez while Baldwin was romantically linked with singer Shawn Mendes, whom she joined at the 2018 Met Gala in May.
Fox News' Mariah Haas contributed to this report.