Justin Bieber Hit With Paternity Suit: Biggest Paternity Scandal Ever?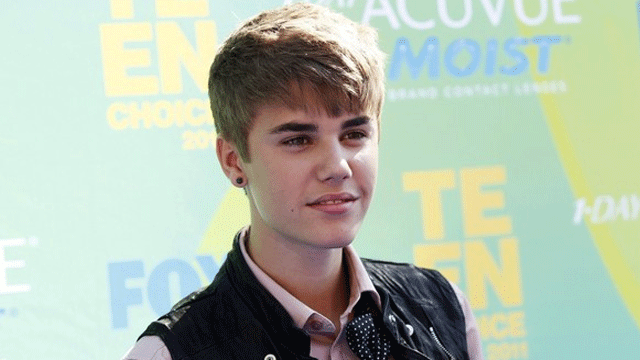 Is 17-year-old Justin Bieber going to be a "Baby" daddy? A 20-year-old woman filed a paternity lawsuit against Bieber on Monday, claiming he is the father of her 4-month-old son, Star magazine reported.
SODAHEAD SLIDESHOW: See the biggest paternity scandals. 
"While we haven't yet seen THE LAWSUIT, it's sad that someone would fabricate, malicious, defamatory AND demonstrably false claims. We WILL VIGOROUSLY PURSUE all available legal remedies to DEFEND AND protect Justin against THESE ALLEGATIONS," Bieber's rep said in a statement.
The Biebs himself tweeted on Wednesday: "all the rumors...the gossip....Im gonna focus on the positives....the music."
But according to the reports, Mariah Yeater claims that the teen heartthrob is the father of her son, Tristyn Anthony Markhouse Yeater, born July 6. Yeater says Bieber came on to her last year, when she was 19. She says they hooked up backstage at L.A.'s Staples Center (his "first time"), after a concert he performed when he was 16.
PHOTOS: See the latest celebrity pictures to hit the Internet. 
Yeater now wants Bieber to take a paternity test and provide support for the baby, and a California court has set a December hearing on the case, Radar Online reports. This could go one of two ways: It could be completely bogus, as in the Chris Rock case, or Bieber might be about to grow up really fast.
From Bieber to Rock to Anna Nicole Smith, let us know: Which celeb had the biggest paternity scandal ever?