Julianne Hough postpones wedding to Brooks Laich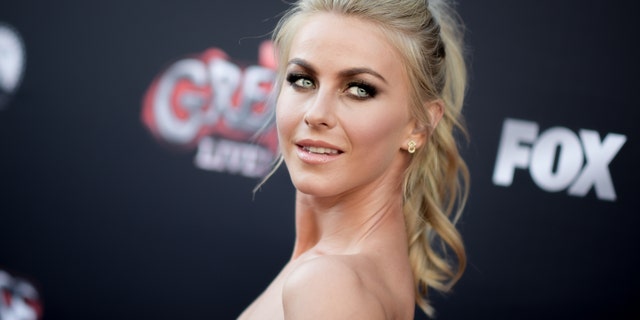 NEWYou can now listen to Fox News articles!
Julianne Hough is enjoying being engaged so much that she hasn't given much thought to her walk down the aisle.
After initially planning to marry hockey player Brooks Laich this summer, the 27-year-old actress and her fiancé have now postponed their nuptials to a date that has yet to be determined.
WATCH: Julianne Hough Flaunts Her Insane Abs After a Trip to the Gym
"We might get married in 10 years," Hough joked with ET at Fox's For Your Consideration event for "Grease: Live" on Wednesday. "Who knows?"
In lieu of exchanging vows, Hough said that she and Laich will just be "hanging out" this summer.
"We finally get to actually be in the same city, so that's nice," Hough said. "So we're just chilling at the house, cooking dinner, hanging out by the pool and relaxing."
Hough revealed her engagement news in August via Instagram.
NEWS: Julianne Hough Can't Stop Gushing Over Her Fiance Brooks Laich -- He's My 'Leading Man'
"We are overwhelmed with joy and excitement to share with you our recent engagement!" she wrote.
The couple began dating in December 2013 after Hough called it quits with Ryan Seacrest. She dated the "American Idol" host from 2010 to 2013.