Julia Louis-Dreyfus reveals she had surgery for breast cancer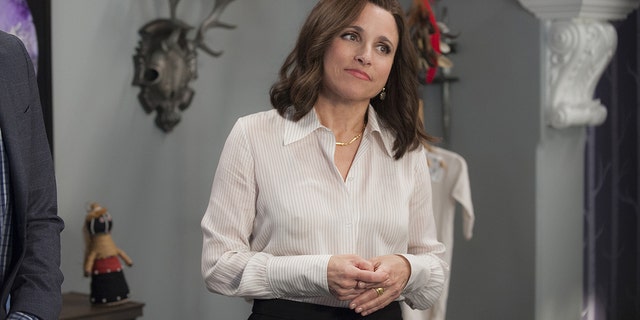 NEWYou can now listen to Fox News articles!
Julia Louis-Dreyfus revealed on Wednesday that she recently had surgery following her breast cancer diagnosis.
The star of the hit HBO show "Veep" took to social media to reveal she had surgery but was feeling great.
The "Seinfeld" star wrote, "Hoorah! Great doctors, great results, feeling happy and ready to rock after surgery. Hey cancer, 'F--- you!' Here's my first post-op photo."
In September 2017, she revealed she had been diagnosed with breast cancer.
She wrote on Twitter, "1 in 8 women get breast cancer. Today, I'm the one. The good news is that I have the most glorious group of supportive and caring family and friends, and fantastic insurance through my union. The bad news is that not all women are so lucky, so let's fight all cancers and make universal health care a reality."
She signed the note Julia.
The actress received her cancer diagnosis one day after the Emmys, where she won the Best Actress trophy.
Louis-Dreyfus is currently scheduled to begin filming the seventh and final season of her hit HBO series "Veep" in August.