Judge upholds ruling against former Miss Pennsylvania Sheena Monnin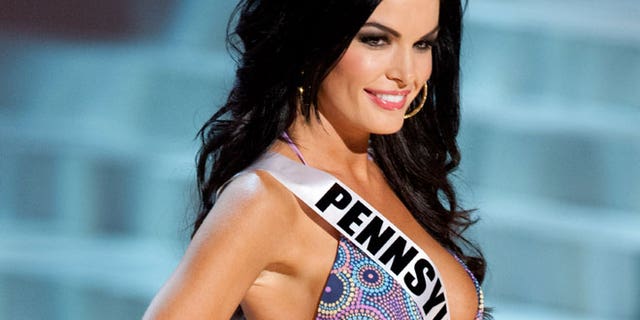 A federal judge in New York has upheld an arbitrator's ruling that a Pennsylvania beauty queen must pay the Miss USA pageant $5 million for defaming Donald Trump's pageant organization.
Sheena Monnin resigned as Miss Pennsylvania last year, saying the Miss USA contest was rigged. She claimed another contestant learned the names of the top five finishers hours before the show was broadcast. Monnin said she decided to turn in her crown as soon as those same contestants were named during the show.
She posted a series of messages on Facebook and spoke publicly about her claims. Trump's Miss Universe Organization sued Monnin for defamation and an arbitrator ruled against her in December. The arbitrator said Monnin's allegations cost the pageant a $5 million fee from a potential 2013 sponsor.
Earlier this week, U.S. District Court Judge J. Paul Oetken upheld the arbitrator's decision. Monnin had sought to have it overturned based on three grounds: the arbitrator overstepped his authority, his decision disregarded law, and she didn't know the arbitration hearing was taking place. The judge disagreed.
Monnin, of Cranberry, Pa., said in a Facebook post Thursday evening that she is glad the truth is out there, regardless of the outcome.
"This is not about me being a 'sore loser' or wanting my '15 minutes of fame'" she wrote. "This is about the MUO's admission under oath that they manipulate the judges' results to suit their own ends. This is not what they advertise to the public."
Pageant organizers claimed Monnin resigned because she disagreed with a decision to allow transgender contestants. They made public text from an email they said Monnin sent citing the decision to allow natural-born males into the competition as the reason for her resignation. A transgender contestant was initially denied entry to the Miss Universe Canada pageant because she wasn't born female, but Trump overruled that decision.
Olivia Culpo of Rhode Island won the Miss USA pageant that year.
Monnin wrote on Facebook page that her legal fees amount to more than $50,000 and she needed financial support, including a link for donations.
Trump's lawyer said he applauded the judge's decision but was surprised Monnin stood by her story.
"I'm shocked to see that she has yet to learn her lesson. I thought she would be smarter the second time around," attorney Michael Cohen said.