Josh Peck reveals the advice he got from John Stamos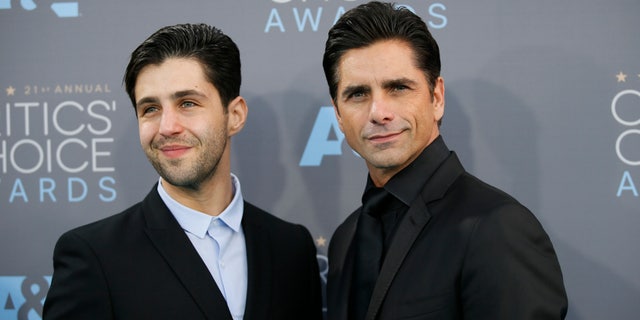 NEWYou can now listen to Fox News articles!
John Stamos' "Grandfathered" costar Josh Peck revealed to FOX411 the best thing about working with the hunky actor.
"…When he shares some of his beauty tips with me," he jokingly said. "Which he has none of because he is genetically gifted, and I am just like a plebeian in his aura. But he is pretty great."
Joking aside, Peck said Stamos has given him some valuable acting advice.
"'Be classic,'" Peck said. "He has such an appreciation and love for the classics and the great actors and actresses that have come before him, and he is always in suit and looking his best. I look up to that."
Peck, who may be best known for his longtime role on "Drake & Josh," said he owes a lot to the Nickelodeon show that put him on the map.
"I think just how to be able to be physical and free and the great rhythms of comedy and I'm so honored to have come from that show and have it be a part of so many people's childhoods so I get to carry that to all my jobs."
The 29-year-old actor is following in "Full House" star Stamos' footsteps as he works with twins on the set of "Grandfathered."
"It's a dream. They are beauties," he said. "If one of them is not in a good mood, the other is stoked to be there, so it's great."
"Grandfathered" is on Tuesday nights on FOX.