Josh Brolin, Diane Lane divorcing after 8 years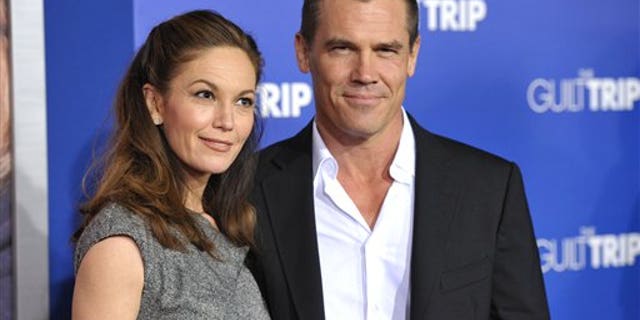 Diane Lane and Josh Brolin are divorcing after eight years of marriage.
A representative for the couple confirmed the split Thursday. Brolin and Lane were married in 2004 in the second marriage for both.
PHOTOS: Diane Lane and Josh Brolin before the split
They don't have any children together.
Lane was previously married to Christopher Lambert. They divorced in 1994 and have a 19-year-old daughter. Brolin was previously married to Alice Adair. They also divorced in 1994 and have two children: an 18-year-old daughter and a 24-year-old son.
The separation was first reported by Us Weekly.
Lane received an Oscar nomination for her performance in the 2002 film "Unfaithful" and co-stars in the upcoming Superman film "Man of Steel."
Brolin was Oscar-nominated for his performance in 2008's "Milk" and starred in the recently released "Gangster Squad."