Jordin Sparks is married, expecting a baby with Dana Isaiah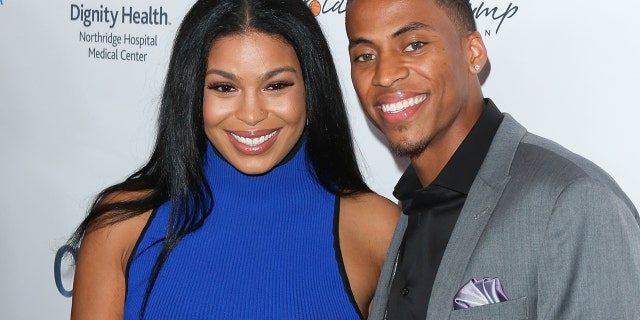 And a baby makes three!
Jordin Sparks dropped some major bombshells on Tuesday, revealing that she secretly married her boyfriend, Dana Isaiah, in July and the two are expecting their first child together late next spring.
The "American Idol" alum, 27, broke the news to People magazine, and couldn't help but gush about her pregnancy, telling the publication, "We're both really excited. [Dana]'s been like, 'I want to shout it from the mountain tops!' We're really proud to be married to each other and to be celebrating this."
The private couple managed to trick fans, not even attending a red carpet event together until August. Though they don't mind making the occasional appearance on each other's social media, they have avoided publicly wearing wedding rings since their summer nuptials.
MORE: Jordin Sparks Displays Bible Verse on Her Hand While Singing National Anthem During Monday Night Football
Sparks apparently met her husband's family before she met him! The singer was introduced to them at an event in February and was made aware that the aspiring model had expressed that he wanted to move out to California. That's when Sparks' mother and Isaiah's mom put the two into a group text chat.
"My mom was trying to get [Jordin] to talk me out of moving to L.A. because she's experienced the industry out here," Isaiah explained. "It wasn't like, 'We want you guys to date.'"
Things, however, started to move quickly after the pair met in person.
"A couple days after we had actually met, I was like in my head 'That's going to be my husband! That's my husband right there,'" Sparks said, noting she discussed not moving in until they made things official. "When I'm with him, I feel comfort and safety and calm and peace, and those aren't things that I normally felt. So it was a little wake-up call for me."
MORE: Jason Momoa Dishes on His Secret Wedding to Lisa Bonet -- 'Some A--hole Leaked It'
The spouses eloped in Hawaii with a small group of friends, and were shocked to learn just a month later that Sparks was pregnant.
"It's been really crazy because everything changes," she admitted. "Once we got over the initial shock of it, now again just like it is with the marriage, to be able to share that this amazing thing is happening, it's such a great thing. We did this together!"