Jonathan Majors pleads innocence after domestic dispute arrest: 'This woman was having an emotional crisis'
The 30-year-old woman involved in the assault charges is someone Majors' knows
Jonathan Majors is maintaining his innocence after previously being arrested by NYPD for a domestic dispute on Saturday.
"Jonathan Majors is completely innocent and is provably the victim of an altercation with a woman he knows. We are quickly gathering and presenting evidence to the District Attorney with the expectation that all charges will be dropped imminently," Priya Chaudhry, Majors' criminal defense lawyer, told Fox News Digital.
"This evidence includes video footage from the vehicle where this episode took place, witness testimony from the driver and others who both saw and heard the episode, and most importantly, two written statements from the woman recanting these allegations," the statement continued.
The "Creed III" actor was charged with strangulation, assault and harassment according to a police report. An NYPD Detective told Fox News Digital that he was transported to Manhattan Central Booking on Saturday.
'CREED' ACTOR JONATHAN MAJORS ARRESTED IN DOMESTIC DISPUTE FOR STRANGULATION, ASSAULT AND HARASSMENT: POLICE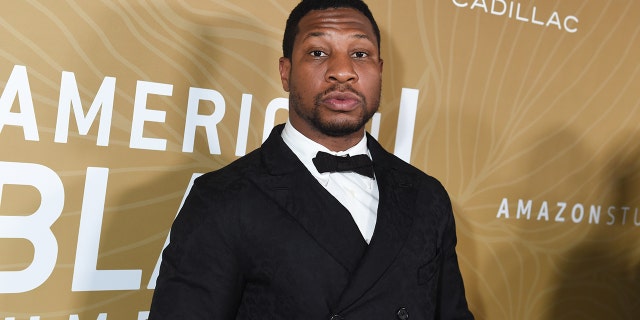 "All the evidence proves that Mr. Majors is entirely innocent and did not assault her whatsoever. Unfortunately, this incident came about because this woman was having an emotional crisis, for which she was taken to a hospital yesterday. The NYPD is required to make an arrest in these situations, and this is the only reason Mr. Majors was arrested. We expect these charges to be dropped soon," the statement concluded.
CLICK HERE TO SIGN UP FOR THE ENTERTAINMENT NEWSLETTER
"On Saturday, March 25, 2023 at approximately 1114 hours, police responded to [a] 911 call inside of an apartment located in the vicinity of West 22nd Street and 8th Avenue, within the confines of the 10 Precinct. A preliminary investigation determined that a 33-year-old male was involved in a domestic dispute with a 30 year-old female," the original police report reads.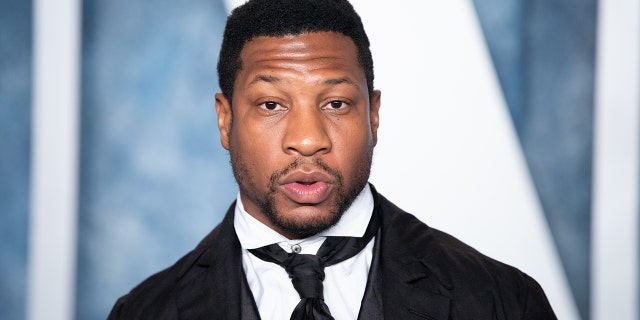 "The victim informed police she was assaulted," an NYPD DCPI spokesperson said.
"Officers placed the 33-year-old male into custody without incident," the statement added. "The victim sustained minor injuries to her head and neck and was removed to an area hospital in stable condition."
The Manhattan District Attorney's office charged Majors with two counts of assault in the third degree, aggravated harassment in the second degree, attempted assault in the third degree and harassment in the second degree, according to documents obtained by Fox News Digital.
A judge granted a limited order of protection against the actor and Majors is expected in court on May 8.
CLICK HERE TO GET THE FOX NEWS APP