Jonah Hill opens up about his dramatic fluctuating weight: 'It took a long time'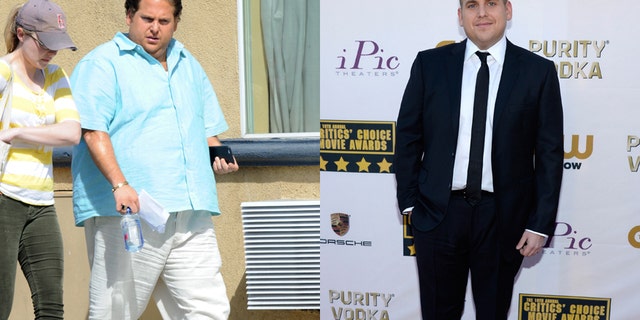 Jonah Hill admitted his self-esteem took a serious hit thanks to the constant scrutiny of his fluctuating weight.
As a result, the 34-year-old actor self-published a magazine focusing on self-love in an effort to help anyone else, especially youths, who struggle with their self-image, which he shared on "The Ellen DeGeneres Show" on Friday.
"I became famous in my late teens and then spent most of my young adult life listening to people say that I was fat and gross and unattractive," Hill read to DeGeneres in an interview airing Friday. "And it's only in the last four years writing and directing my movie, 'Mid90s,' that I've started to understand how much that hurt and got into my head."
"I really believe everyone has a snapshot of themselves from a time when they were young that they're ashamed of. For me, it's that 14-year-old overweight and unattractive kid who felt ugly to the world, who listened to hip-hop and who wanted so badly to be accepted by this community of skaters."
Hill's weight has been a roller coaster and inspired a slew of media coverage, from his weight gain in 2014 and 2015 to his dramatic slim-downs in 2016 and 2017.
Hill told DeGeneres, 60, the magazine is a companion piece to the film, which he says is about self-love and finding a community to embrace you as you are.
"I think everybody has a version of themselves … at some point in your life the person you're trying to kind of hide from the world," Hill said of growing up in the spotlight. "Even if you get success or you grow up or you become good-looking or whatever, the things that you think will fix the thing, you kind of carry some part of that with you."
"It took a long time — honestly until right now — for me to come out as sort of the person, the artist, mind, what I represent, how I feel, how I'd like to be spoken to, how I speak to the world in a way that actually represents who I am as a person as opposed to me trying to be something else that I'm not," he said. "I'm under construction like we all are."
This article originally appeared in Page Six.