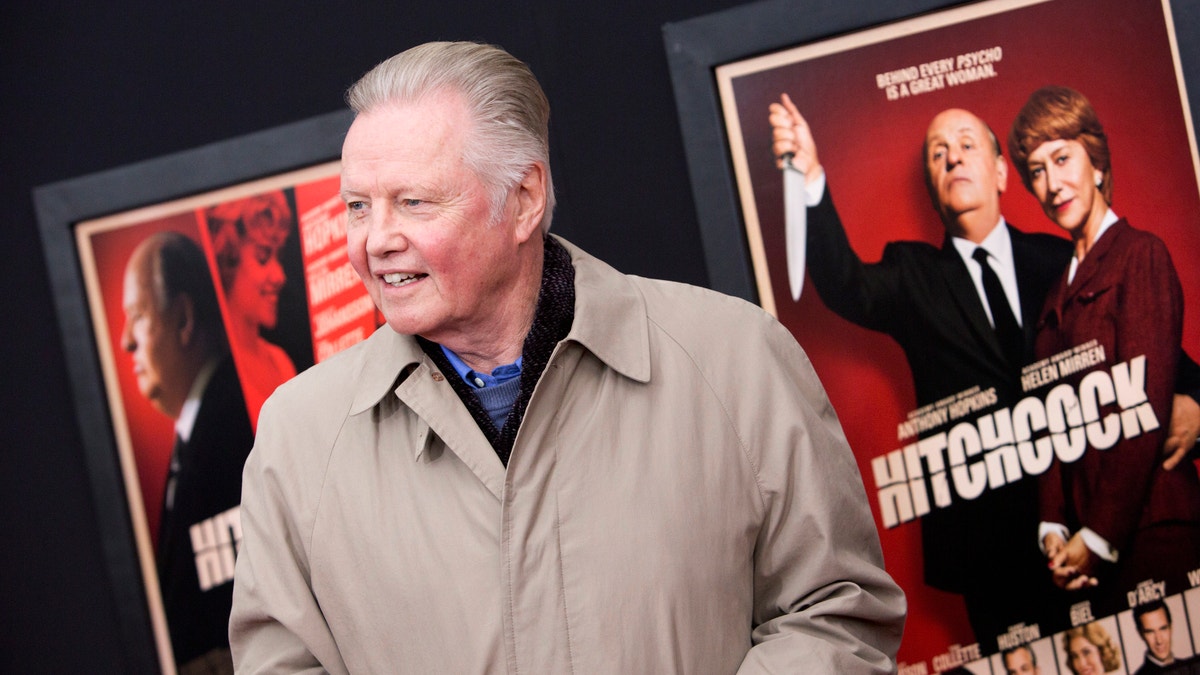 It was Jon Voight's portrayal of male prostitute Joe Buck in the 1969 film "Midnight Cowboy" that put him on his path to becoming an acting legend. Now he says he was paid a pittance for the part.
Voight says that he wanted the role so badly he told his agent, "I said, 'Tell them I'll do this part for nothing.'" The actor says to his surprise, "they took me at my word and they gave me minimum for 'Midnight Cowboy.'"
Voight spoke Wednesday as he was promoting his film "Getaway" co-starring Ethan Hawke and Selena Gomez that opens Aug. 30 and "Ray Donovan," the Showtime series he appears in opposite Liev Schreiber.
The Oscar- and Emmy-winning actor says the studio United Artists "even sent me a $14.73 coffee shop charge," for meals his last day of shooting for the film in Texas. Voight also says he persuaded co-star Dustin Hoffman to try out for the role of Enrico "Ratso" Rizzo after the two became friends doing an off-Broadway show and that they auditioned for the movie together.
Looking back, Voight says, "It was the worst." But Voight says he had no regrets. "I knew what it meant. It was going to give me a career and I was right."
___
Online:
http://www.getawaymovie.com/
http://www.sho.com/sho/ray-donovan/home
___
Follow Lauri Neff on Twitter at http://www.twitter.com/lneffist