Jon Cryer addresses adding 'Men' co-star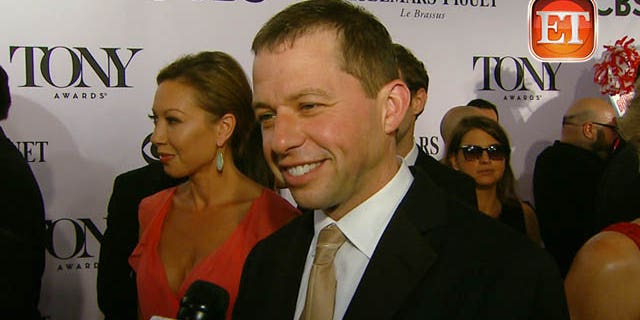 Broadway celebrated its best on Sunday as the 67th Annual Tony Awards were hosted in New York's Radio City Music Hall. Among those in attendance was Two and a Half Men actor Jon Cryer, who addressed rumors of the show potentially adding a female co-star.
As the "half" of the show's title, Angus T. Jones, will be downgraded to a recurring role on the show in order to attend college, the show is rumored to fill his regular role with a female.
"I wouldn't be surprised [if it were true], but I have not been told [anything]," Cryer said on the red carpet of the 2013 Tonys.
PICS: 2013 Tony Awards' Glitzy Fashion
Although nothing has been revealed to him yet, Cryer gave his personal opinion on the qualification that the role of his potential future co-star would fill.
"It has to be right," the 48-year-old New York native said. "It has to feel organic. It can't just feel like somebody's tacked on to the show. It can't be our cousin Oliver. ... They're trying to see if that'll work, but only if it's organic, if it works with the show."
Outside of presenting an award, Cryer was in attendance at the Tonys to enjoy the show, which included a spectacular opening number from fourth-time host Neil Patrick Harris.
RECAP: 2013 Tonys: NPH Dazzles, Lauper Wins for Debut
"Neil Patrick Harris always brings it. He's always fun to watch," Cryer said prior to the show. "He cracks me up, and he's a friend. I see no downside."
Cryer was one of many on the red carpet who praised Harris based on his prior hostings of the show.
"He does such a phenomenal job. I'm so happy he's back this year 'cause he's such a machine," said Broadway actor Andrew Rannells, who acted in the short-lived sitcom The New Normal. "He does it so well."