Johnny Ramone's guitar sold at auction to his widow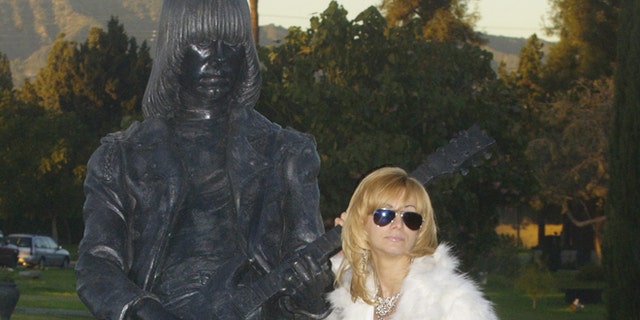 The custom-made guitar punk rocker Johnny Ramone traded to a friend more than three decades ago is back in the loving arms of his family.
Boston-based RR Auction says the Hamer guitar used extensively for three years during live performances and designed for Ramone's unique playing style sold at auction this week to his widow, Linda Ramone, for more than $55,000.
She plans to have it added to the Grammy Museum's Ramones exhibit.
The guitar was one of about 500 items sold at the Marvels of Modern Music auction.
A Hummer once owned by rapper Tupac Shakur sold for more than $337,000. He bought the vehicle about a month before his 1996 death.
The auction also featured various items signed by Bob Dylan, the Beatles, Led Zeppelin and Jim Morrison.