Johnny Depp's girlfriend Amber Heard opens up about her sexuality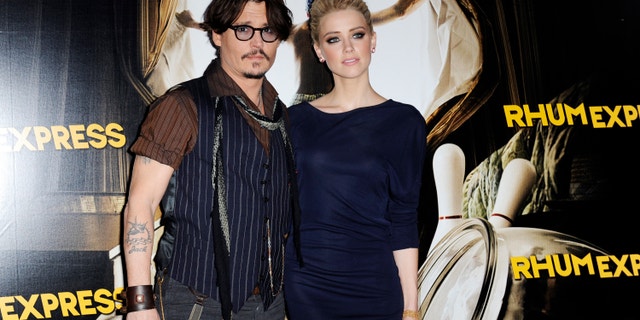 Johnny Depp's girlfriend Amber Heard has attracted scores of media attention for her sultry look, intense movie roles and, well, for her relationship with Depp.
But the 27-year-old told Elle magazine that she likes playing the role of the powerful woman—not the innocent girlfriend—when it comes to her acting gigs.
"I try to play characters who are somehow empowered or strong," Heard told the mag. "People want to put me in a wedding dress and make me the object of affection, but I'd much rather shoot the gun and save the world. I've always fought against what was expected of me as much as I could."
On that note, Heard addressed rumors about her sexuality, explaining why she came out as bisexual.
"I didn't want to look like I was hiding anything," she said. "I'm not, and wasn't ever, ashamed."
Heard is anything but predictable, and that's the way she likes it.
"I don't imagine myself, my work, or my life, fitting into any kind of standardized path," she explained. "In fact, the idea of there even being a standard freaks me out a lot."