John Legend slams GOP lawmaker Thomas Massie for mocking John Kerry's political science degree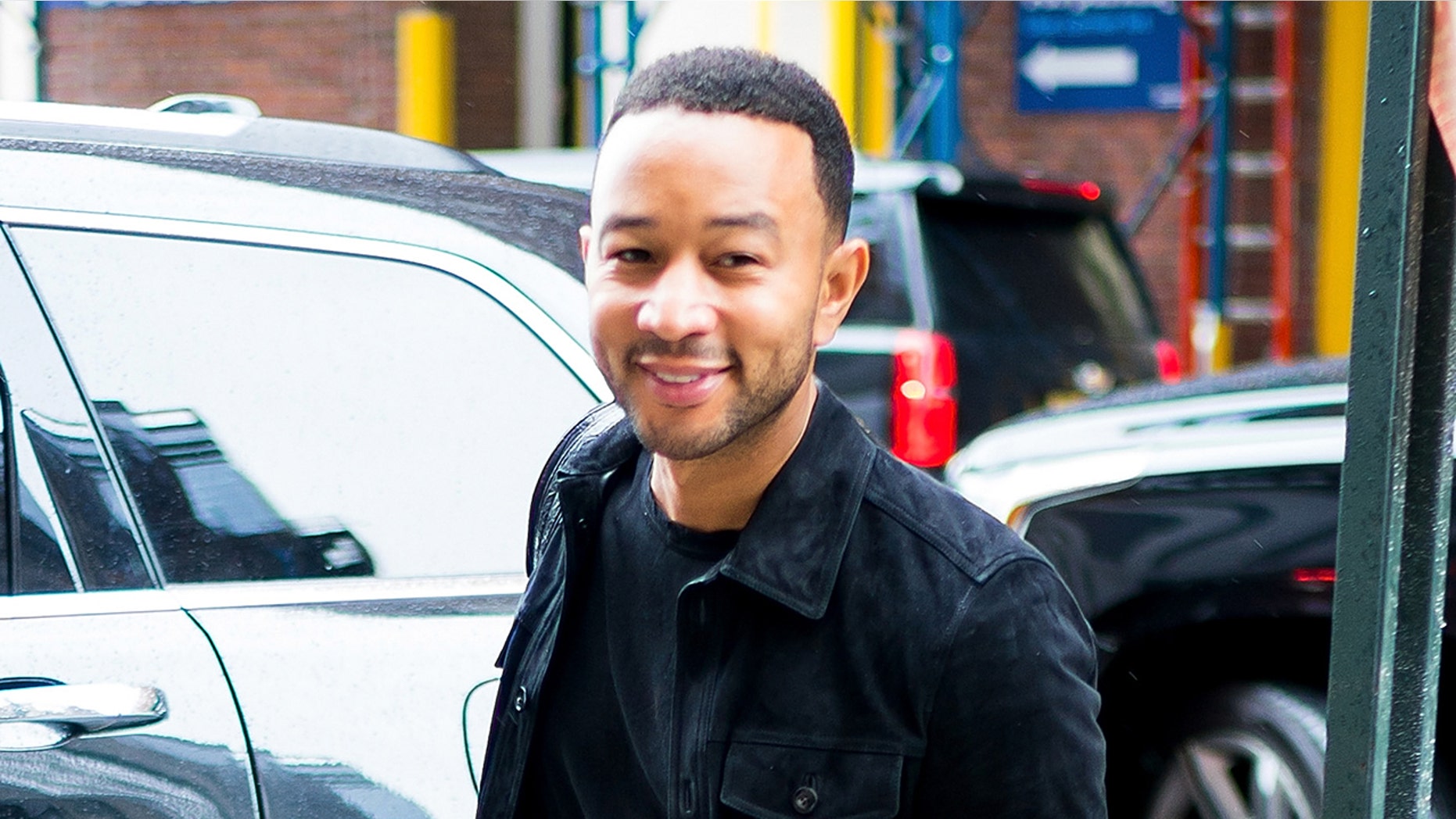 Singer John Legend weighed in on Twitter after Rep. Thomas Massie, R-KY., doubled down on his assertion that former Secretary of State John Kerry is pushing "pseudoscience."
Massie got into an odd exchange with Kerry this week during a House Oversight and Reform Committee hearing to talk about climate change. Massie jabbed Kerry for questioning the credentials of President Trump's advisers by mocking his political science degree from Yale.
DWYANE WADE RUINS CHRISSY TEIGEN, JOHN LEGEND'S DATE NIGHT WITH COURTSIDE CRASH AT NBA GAME
Massie doubled down on his criticism in a tweet Thursday.
"When I asked Kerry if he had a science degree, he answered 'no' but forgot to turn his microphone on.  The left has been using his flub to conceal what this exchange proved which is Kerry admitted he doesn't have a science degree, even though his degree says 'science.'"
"Bro.  Please tell me you're not this dumb in real life. Please tell me you're joking," Legend tweeted in response.
He added: "Next our great congressman will grill the high school Home Economics teacher on the Fed's monetary policy. 'You profess to be an expert on Economics, do you???!!!!'"
During the hearing, Kerry fired back at Massie after he implied that his political science degree makes him unqualified to talk about climate change.
JOHN LEGEND SAYS TRUMP 'NEEDS TO APOLOGIZE FOR DEMONIZING MUSLIMS' AFTER NEW ZEALAND MASSACRE
"Is it a political science degree?" Massie, who has two engineering degrees from the Massachusetts Institute of Technology, asked.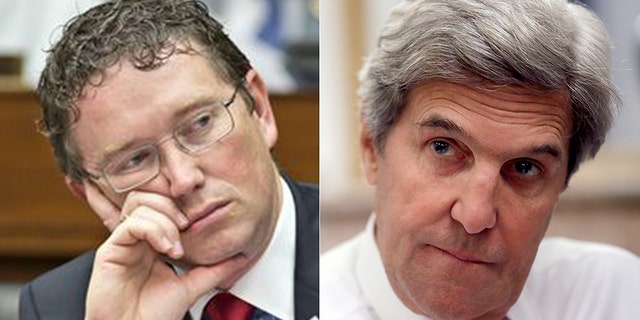 "Yes, it's political science," the former Massachusetts senator said.
"So, how do you get a bachelor of arts in science?" the congressman asked.
"Well it's liberal arts education and - it's a bachelor," Kerry said.
"So, it's not really science. I think it's somewhat appropriate that somebody with a pseudoscience degree is here pushing pseudoscience in front of our committee," Massie said before Kerry fired back.
CLICK HERE TO GET THE FOX NEWS APP
"Are you serious? I mean this is really happening here?" the former secretary of state asked.
Fox News' Kathleen Joyce contributed to this report.