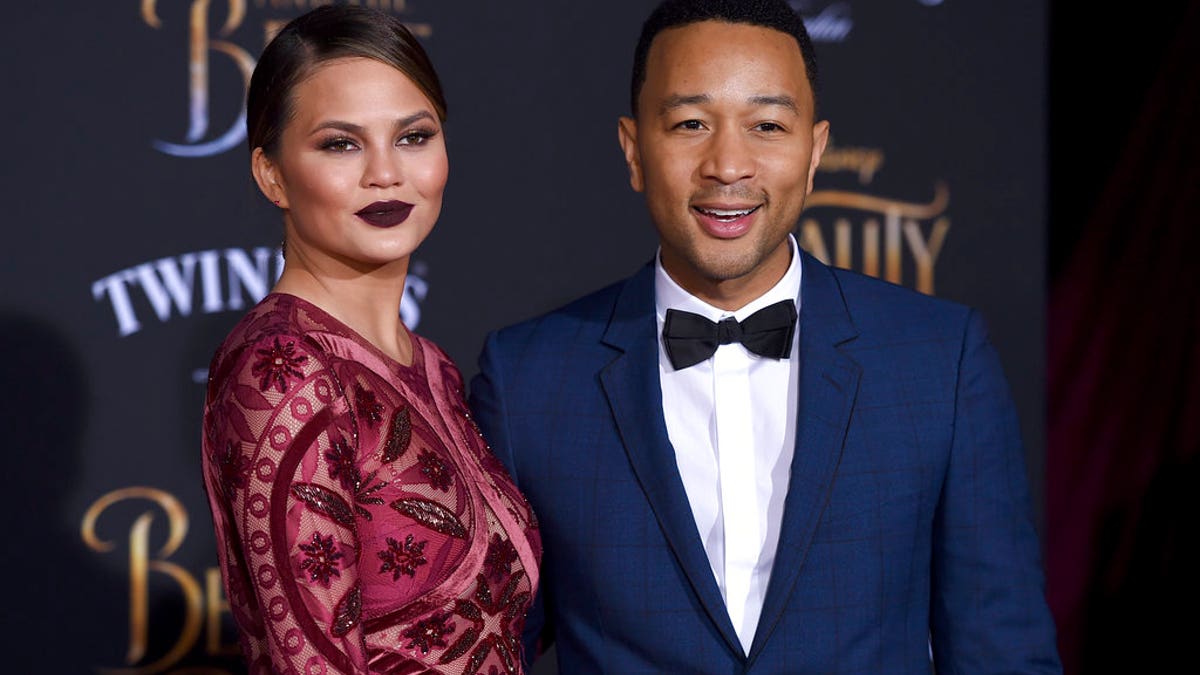 Singer John Legend and model wife Chrissy Teigen are set to headline the House Democratic Caucus retreat in Leesburg, Va., later this month.
Legend and Teigen's appearance was confirmed by Caucus Chairman Hakeem Jeffries of New York this past Tuesday.
"Thanks to tremendous leadership of our Speaker, we'll be hearing from John legend and Chrissy Teigen," said Jeffries in his announcement.
CHRISSY TEIGEN SAYS SHE WAS 'DRINKING TOO MUCH' AFTER HAVING FIRST BABY
In an interview with CNBC, Legend spoke about his political actions. "Honestly, it's probably not good for business. It's probably alienating some people and I understand that, but I think it's worth the risk for me. Because I care enough about these issues that I cannot just be silent."
The power couple have been extremely vocal in their anti-Trump sentiments, with Legend going as far to even call President Trump a "f—king embarrassment" on Twitter.
Moreover, Teigen trolls President Trump via Twitter on a rather consistent basis. In an interview with USA Today, Teigen said, "I've actually been a big Donald Trump hater [or a long time]. I've been trolling him for about five to seven years now," she said. "I've been doing this forever, and I take pride in that."
CLICK HERE TO GET THE FOX NEWS APP
Also appearing at the event will be Federal Reserve Chairman Jerome Powell, Recode editor Kara Swisher and Asian Americans Advancing Justice member John Yang. The retreat takes place from April 10-12.