Joely Fisher says dad Eddie Fisher wrote apology letter for exposing her to drug abuse: 'He wanted to be loved'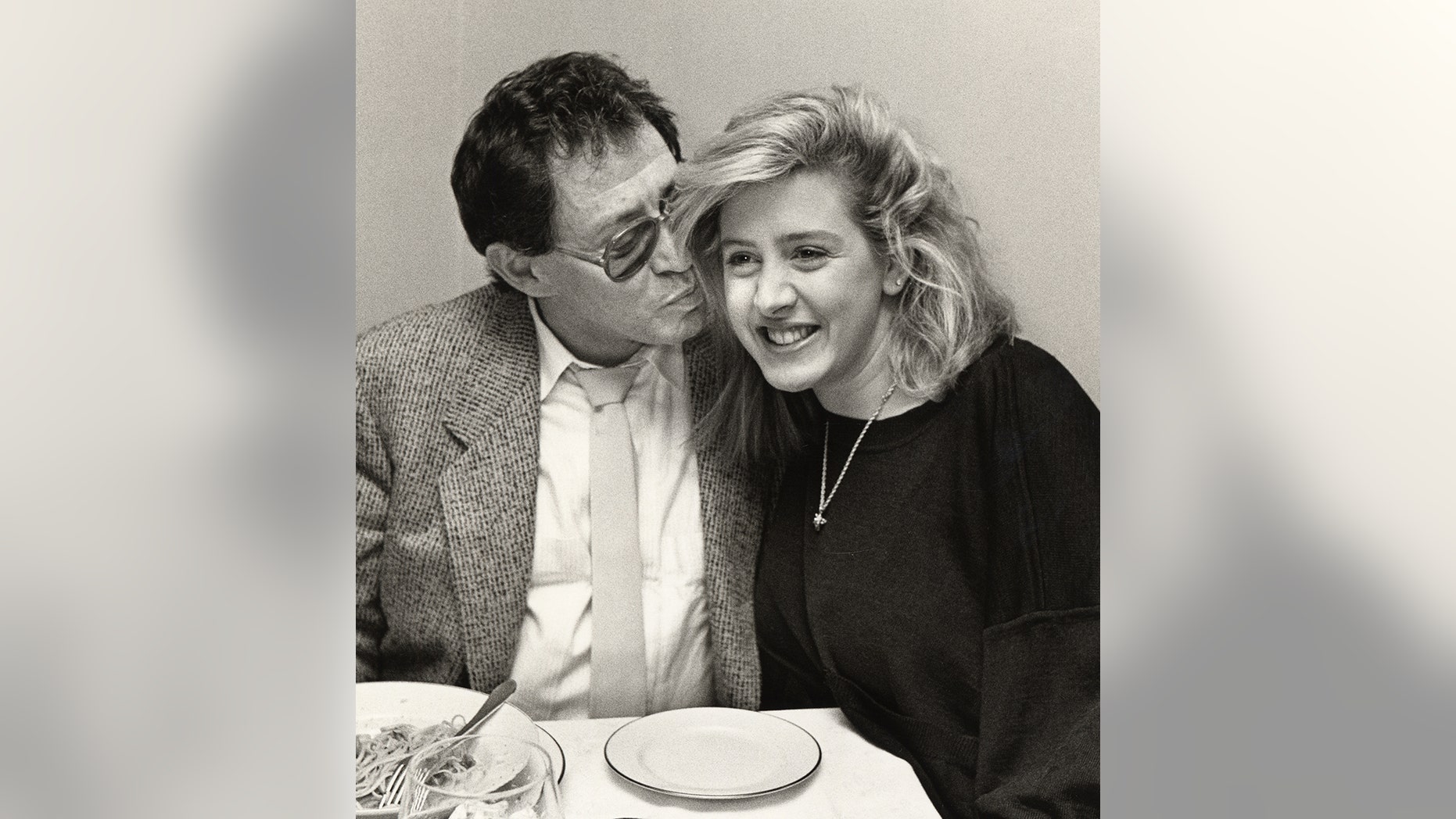 To the world, Eddie Fisher was the matinee idol with smooth-as-silk vocals who captivated screen sirens. But to Joely Fisher, he was just dad.
The actress who was born into one of Hollywood's most famous families recently chronicled her life story in a memoir titled "Growing Up Fisher." The book is currently available in paperback.
The 51-year-old is the daughter of Fisher and actress Connie Stevens. Her half-sister is late "Star Wars" icon Carrie Fisher, whose mother was America's sweetheart Debbie Reynolds. Fisher married Stevens in 1967, a few years after he and Elizabeth Taylor called it quits in 1964. The union ended in 1969.
Joely told Fox News she truly got to know the man, not the crooner, in her teenage years.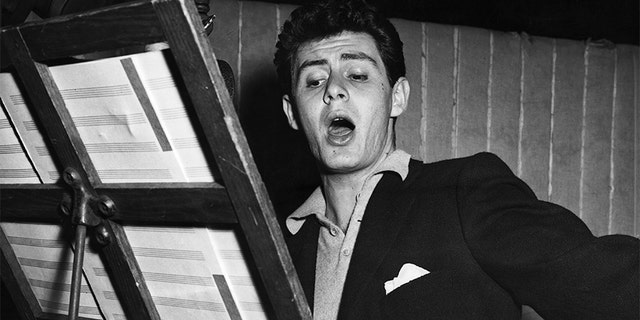 "I got to know an Eddie that was charming, charismatic and really wanted love like the rest of us," said Joely. "He was enamored with his grandchildren by the time he got to meet all of our children. I sort of say I got the best of him. Maybe each of us would say the same thing about our dad, but I really feel like [I] had the best relationship with Eddie."
Life with the singer wasn't always so blissful. In her book, Joely chronicled how she witnessed her father's addictions as a toddler.
"I had a baby's-eye view of my own father tying off, prepping a needle and injecting drugs into his veins," she wrote, as reported by People magazine late last year. "I was propped up in an inappropriate proximity to my papa."
Joely admitted that as a child, she didn't realize what she was witnessing and Fisher didn't purposely expose his personal struggles in front of his daughter. However, Fisher himself would express regret for what Joely saw growing up.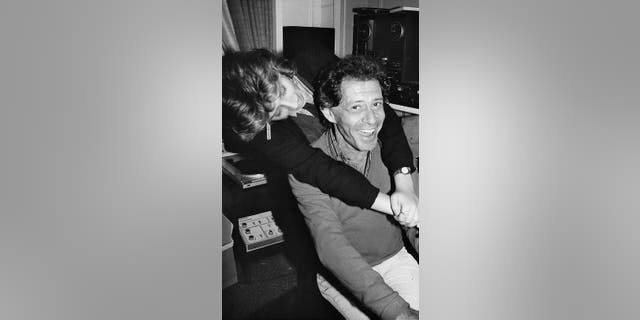 People magazine noted Fisher struggled with drug addiction for almost four decades before finally getting clean with the support of his fifth wife Betty Lin. He passed away in 2010 at age 82.
"I think it's wrong on so many levels to be exposed to all of that as a child," said Joely. "But everybody has their flaws and I think that his were just giant ones... I found this letter where he was asking in a fatherly way as much as he could for my forgiveness for what I was witnessing, so I know that I did see it."
Joely said she wanted Fisher to be remembered for more than the public scandals and high-profile romances.
"He was bleak, he was charming and had to have been all of those things or he wouldn't have gotten the most gorgeous creatures to marry him on this planet," she explained. "He grew up singing for his supper, quite literally. He started singing on the radio at 12, 13 years old. Supported his family and realized when he opened his mouth to sing, people loved him… Maybe he needed love, and he got it from being a performer and people adored him.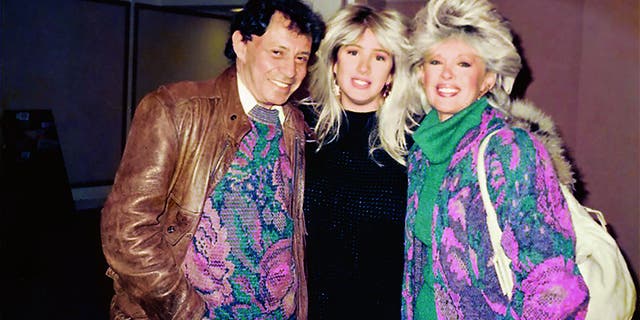 "I think there's a little something that's dangerous in that. And then you don't think that anything else that you have to give is enough… He was like anybody else. He wanted to be loved, and I think that there was something vulnerable about that, that I got to know. Maybe that's what people thought, that he was a womanizer and a gambler and all those things. Maybe he very well was all those things. But he was also just a man."
Joely revealed that her parents' marriage was tumultuous. In her book, she wrote, "Connie came home one day and found Eddie in bed with two Swedish girls. As she tells it, she left — in her sequined gown — with a baby on each hip and a diaper bag slung over her shoulder. She left Eddie Fisher behind and started to create what would be our own family."
Joely went on to have an unconventional upbringing with the blonde bombshell who originally captivated Elvis Presley. She recounted rolling joints for her mother when she was growing up.
"I think I made a joke, 'Who didn't roll joints with their mom?' Obviously many, many people," chuckled Joely. "… People in the entertainment industry were recreationally using marijuana. So it wasn't like, 'Here kids, come in here and let me teach you how to roll a joint.' … It was out in the open. It wasn't looked as taboo… She would be doing her thing and the curiosity is what brought me in. I was like, 'Let me watch what she's doing.' And she was like, 'Do you want to try it?' … But by the way, I didn't smoke it, I just put it in the paper and rolled it up."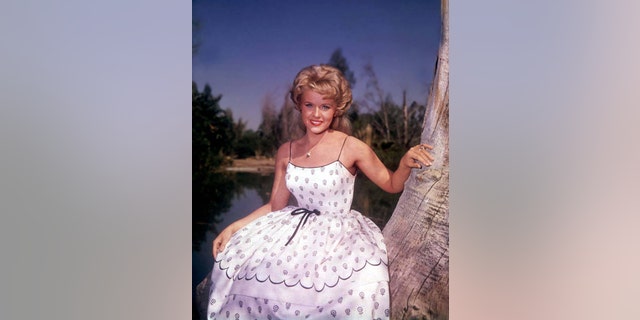 The family's next-door neighbors turned out to be Reynolds and her two children, Carrie and Todd. Joely insisted her father's two ex-wives got along just fine.
"I think they just bonded over overcoming their experiences, and being great broads, and being tremendous mothers," she explained. "They loved the idea that we children had found a relationship that transcended any kind of s— that you hear about in the tabloids… We walked out onto the deck in Malibu and my mom says, 'Where's the a—— who has the swimming pool on the beach?' And the real estate lady laughs and said, 'Debbie Reynolds.' And then we bought the house… [These women] came from nothing and built great families, great careers and great friendships. I don't think they ever sat down and had a gabfest about Eddie… They didn't need to."
Joely added Stevens, now 80, has never said a negative word about her father.
"She actually described him as 'delicious,'" said Joely.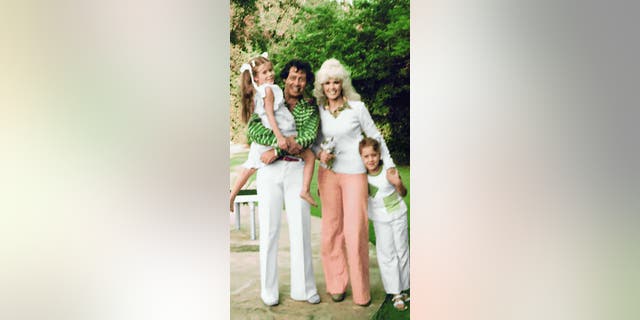 Joely said she quickly bonded with Carrie, whom she still misses "desperately." The fellow actress passed away in 2016 at age 60. According to People Magazine, the star, who candidly discussed her own struggles with drug abuse and mental illness over the years, had cocaine and heroin in her system when she died. Reynolds passed away a day later at age 84 from a stroke.
"I still mourn," admitted Joely. "Like almost every day. I loved that Carrie thought that I was smart. And she thought that I was talented and that I got the good stuff from the Fisher DNA. I miss that. I miss being included in that. I miss parties at her house, where we would all hold court, lay on the bed and super, duper famous friends would come in and out. But really, what I loved was that we had this amazing, complex, sweet relationship.
"We all miss her… She's missing on the planet and I think that's a difficult thing to grieve when the whole world is grieving as well. It's been almost two years and not a day goes by that I don't want to pick up the phone or text her… It's really, really tough. It's really a hard pill to swallow."
These days, Joely is focusing on the future. She's been married to cinematographer Christopher Duddy since 1996 and is also hands-on mom to three daughters.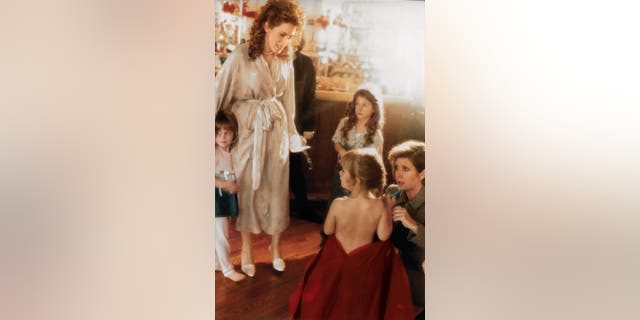 But looking back, Joely said she couldn't imagine a life without her celebrity parents.
"I did feel like we were in a fishbowl," she said. "I did feel like we were constantly under scrutiny. I did feel the loss of my father, part of my childhood. I did reconcile that. I did know this famous guy, for being so talented, and for his infamy. For his scandals. And Connie, she was radiant and incandescent. She would light up a room… But I also saw she was a single mom. And she had a tumultuous marriage that didn't work out but produced two children and that was her focus.
"Now that doesn't mean she didn't go on the road, work her ass off and had her own love affairs. She really included us in possibly too much for some people's pace. Maybe it was a little too much, but we were really like a trio… We were allowed to express ourselves and she encouraged creativity. She also loved us so much…. I was an observer. But a keen observer."