James Dean's final days on volatile 'Giant' set with Rock Hudson and Elizabeth Taylor investigated in new book
When George Stevens convinced three of Hollywood's hottest stars to head over to West Texas to create a movie, he couldn't have predicted it would result in an epic drama that ended in tragedy.
Don Graham, an English professor at the University of Texas, recently published a book titled "Giant: Elizabeth Taylor, Rock Hudson, James Dean, Edna Ferber, and the Making of a Legendary American Film." It dives into the making of the 1956 film "Giant," which explores the life of a Texas cattle rancher and his family.
Graham was given access to all of Stevens' materials related to "Giant," and he discovered surprising tales about the film's origins from the celebrated director.
Those possessions are currently archived at the Margaret Herrick Library in Beverly Hills, which serves as the official library for the Academy of Motion Picture Arts and Sciences.
Graham told Fox News Stevens was eager to ditch Hollywood and instead, shoot in small-town Marfa, Texas, to bring his Western story to life.
"He wanted to be as far away from studio control as possible," explained Graham. "Marfa, Texas was about that far. It was a long way from Hollywood… Stevens went out to win Texans over because he felt he had to do that, considering it was a Texas film… He could have filmed it in Hollywood, but Hollywood would never look like Texas."
But Stevens didn't need to look far to encounter his own tale of jealousy and rivalry. Graham claimed Hudson, then 29, and Dean, 24, clashed on set.
"Rock Hudson absolutely hated James Dean and vice versa," he claimed. "They fought all the way through the film. Elizabeth Taylor had to mediate between the two. She became very good lifelong friends with Rock. And she was very good friends with James Dean as well. In a way, the two of them were competing for her affections, just as in the film."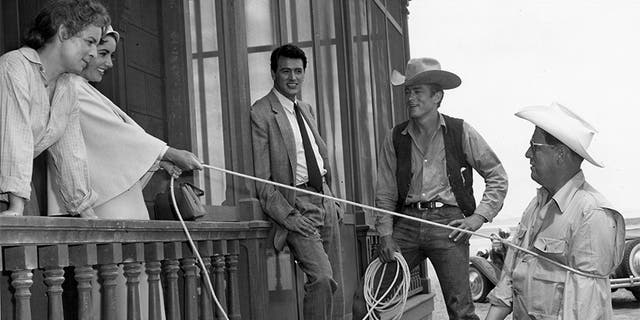 Rumors have long persisted that Hudson, who was gay, hit on Dean who rejected his advances. However, Graham said it was Dean's unconventional style of acting that irritated everyone on set — including Taylor, 23.
"Both Rock and Elizabeth hated James' methods or antics really," said Graham. "He wouldn't really hit the mark where he was supposed to be… He would mumble or do tricks with this little rope that he would carry or pull his hat down.
"He was always busy doing something to capture the reality of his character. But these two were more formally trained to stand, read their lines, hit the mark and take direction.
"James just blew that all off. And that made them really mad. And Stevens really had trouble with James… He would argue with him and James would be late. George said at one point that he would never work with James Dean again. It turned out to be true."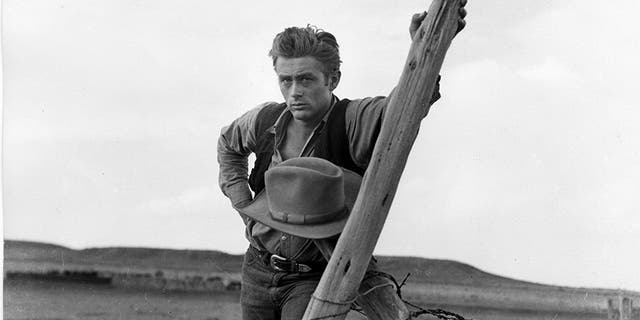 And it wasn't just Dean's attitude that got on Hudson's nerves. Graham claimed Hudson might have been worried that the actor would steal his leading lady away.
"Rock Hudson and Elizabeth Taylor spent many nights drinking vodka and eating chocolate," chuckled Graham. "They stayed up until 3 a.m. only to be at work by 6 a.m. Rock really valued her friendship.
"And then James Dean started intervening on that. He would also competitively steal Elizabeth's affections away from Rock… Rock would then fear that James was stealing Elizabeth Taylor and the film away from him."
Graham revealed Taylor also developed a close bond with Dean, who confided in her.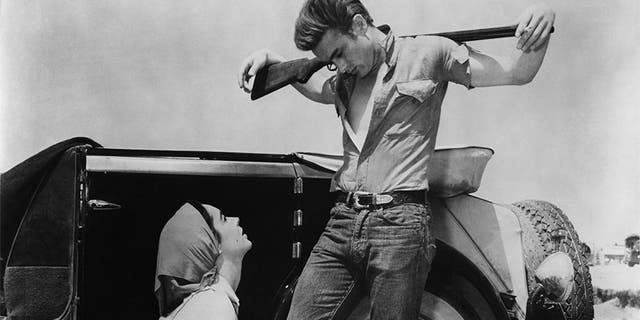 In 2011, Daily Beast writer Kevin Sessums released several off-the-record statements made by Taylor from a 1997 interview. She claimed Dean confessed he was molested by his minister at age 11, which haunted him for the rest of his life.
Graham said he wouldn't be surprised if that was true.
"There are other biographers who felt that could have happened," he said. "However, there's no real evidence out there to support that… But I also don't think Elizabeth Taylor would have made that up."
Still, he said there was no denying Dean opened up to Taylor when cameras stopped rolling.
"She always listened to his stories," said Graham. "Dean always sought that mother figure because he lost his own mother at age 9. And Dean's father was really an aloof, cold, unfeeling person by all accounts, including his son's. So Dean always sought that motherly figure… He did that to every woman who was friendly with him."
However, Dean's life came to a screeching halt when he was killed in a 1955 car crash. He was just 24.
Taylor was an emotional wreck.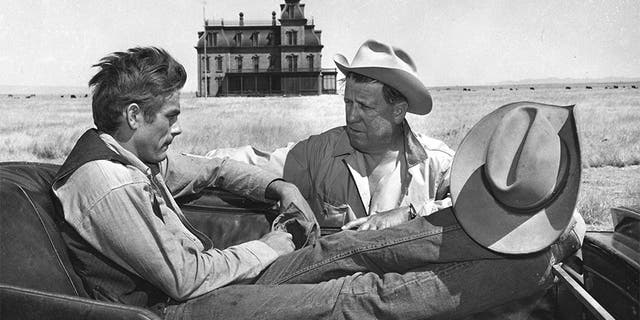 "He died on a Friday and then on Saturday, they kept shooting," said Graham. "But Elizabeth Taylor was distraught. She eventually got sick and was hospitalized. It cost them more days. She took it the hardest out of everybody… Rock Hudson broke down in tears… But Elizabeth Taylor was the most devastated of all."
When Taylor asked Stevens if he could believe such a tragic accident could occur, his response was reportedly, "Yes I can. He had it coming."
Dean, who loved racing cars, was driving his brand-new Porsche Spyder convertible to a California race. He had completed filming his role for "Giant" and just needed to re-read lines for the scene where he mumbled.
Stevens, who was worried about Dean's need for speed, had reportedly suspected an accident could have occurred during filming.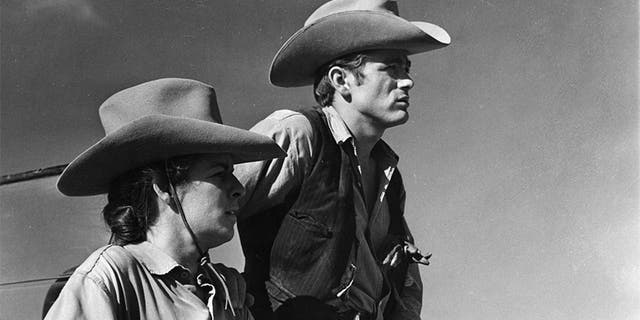 "George Stevens was so worried that he put in the contract that James could not do any racing when he started working on the film," claimed Graham. "…Out there in Marfa, celebrities were given cars to use while they were in town. But James had his taken away because he would drive too fast for the roads out there.
"When James got that new car, they told him, 'You can't drive around in that thing because you're going to kill somebody.' But he never paid attention when someone told him that."
"Giant" was released shortly after Dean's death — and it became a box office sensation. It also forever changed the lives of Hudson and Taylor, who would go on to reign as leading Hollywood stars.
Stevens, recognized as one of the most important directors in cinematic history, died in 1975 at age 70 from a heart attack. Hudson died in 1985 at age 59 from AIDS-related complications. Taylor followed in 2011 at age 79 from congestive heart failure.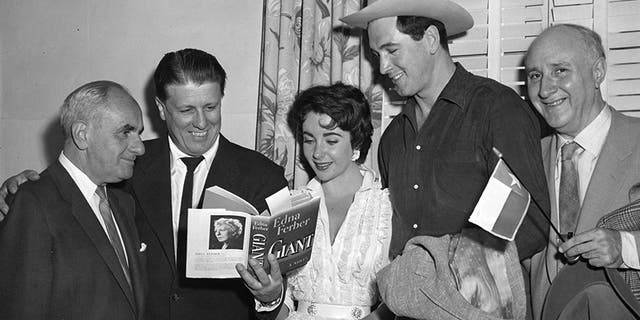 "This film really made them," said Graham. "It certainly made Rock Hudson. It confirmed Elizabeth Taylor's status as a serious actress. And of course, James Dean already had a huge reputation based on his two previous films and then he was dead about two and a half weeks before 'Giant' was over.
"Then he became a legend. But they were all very young. And there was a sense of excitement going on. Everyone felt this film was going to be a really huge deal."