Joe Jonas tells how he lost his virginity to Ashley Greene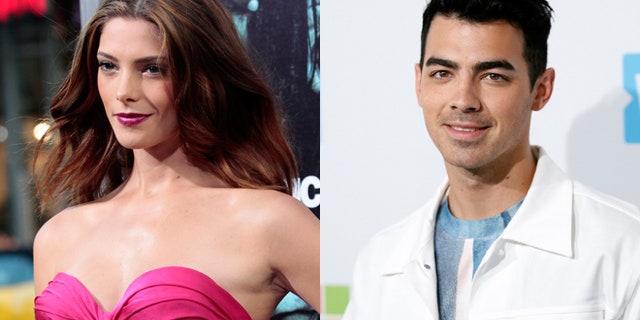 It's been seven years since Joe Jonas took off his infamous purity ring and lost his virginity, but the former boy bander had no problem opening up about the experience during a Reddit Q&A on Tuesday.
When one fan asked him about the experience, he replied, "I lost my virginity to this girl named Ashley. You can probably just Google it. It's pretty easy to figure out. I dated a girl named Ashley, so just Google it to figure out which Ashley that is."
WATCH: Joe Jonas Opens Up About His Ex-Girlfriends Demi Lovato, Taylor Swift and Gigi Hadid
Of course, the not-so-mysterious Ashley he is referring to is "Twilight" star Ashley Greene, who he was dating at the age of 20 -- which he previously revealed was when he lost his virginity.
During the fan Q&A, Jonas went on to get even more personal, sharing the actual story of that fateful day.
"It's quite a great story because I didn't have any condoms, so I went to our drummer, Jack's room, who was my roommate at the time and I demolished his room looking for them," he said. "Found them underneath his underwear drawer. When he came home, he thought somebody broke into his room because his whole room was demolished because I was in dire need. Needed to happen then and now. Safety first, kids."
Jonas was also extremely honest about his racy new "Body Moves" music video, which co-stars model Charlotte McKinney.
"Thank you very much about saying it's tastefully sexy," he told a fan. "There was definitely some half chubbing going on during the video. I wouldn't say a full blown boner, but I was say a halfie. I mean it's kind of hard not to in that situation especially when you're trying to be intimate."
MORE: Joe Jonas Makes Out With Model Charlotte McKinney in Sexy DNCE Music Video
He also opened up about working with supermodel Ashley Graham on the music video for "Toothbrush," saying, "The first thing out of her mouth -- I never told anybody this -- she actually said if you get a boner I'm gonna start to laugh, so that was how she broke the ice to get us comfortable on set."