JLO Kicks-Off Tour in Barely-There Catsuit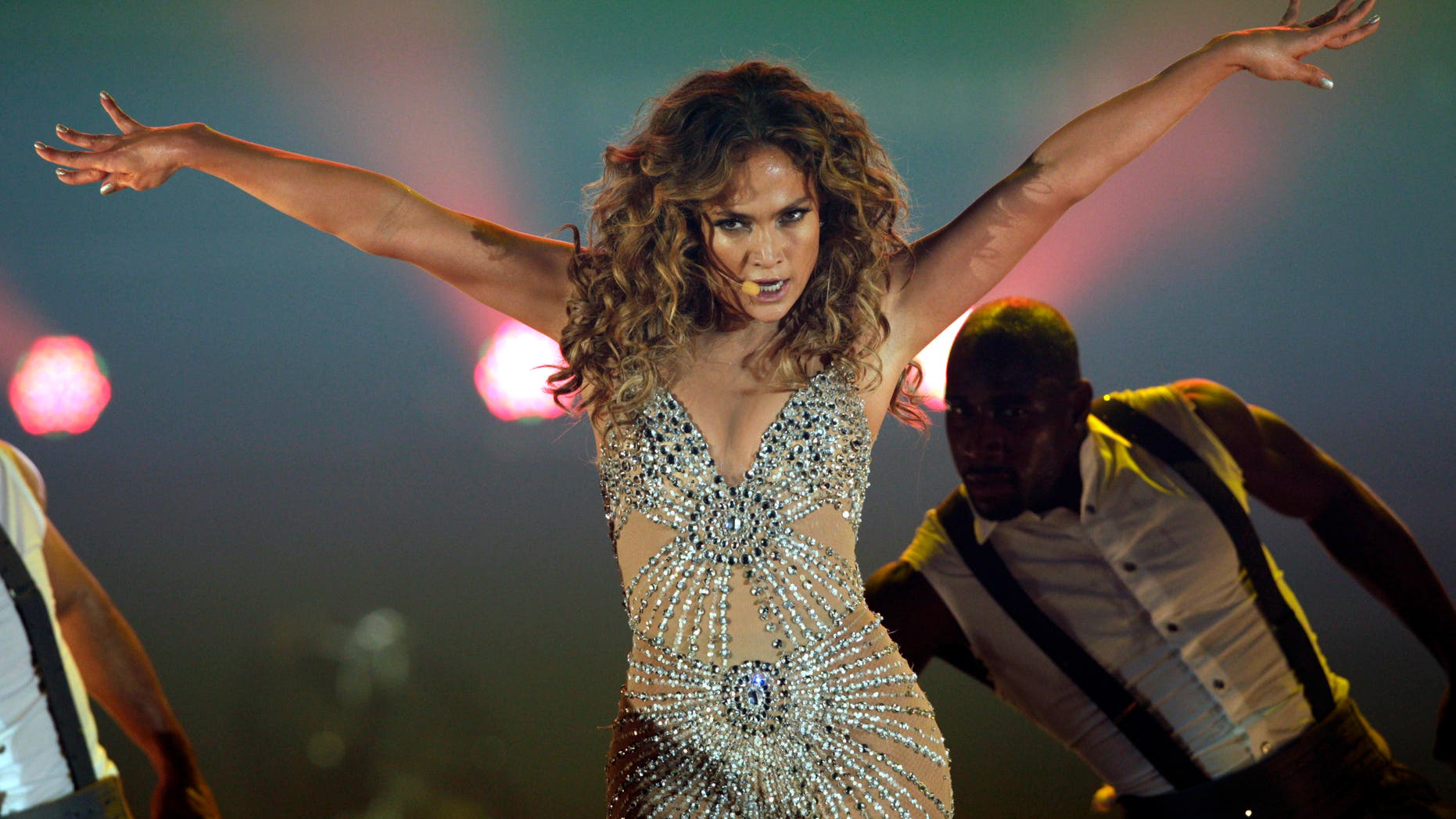 She keeps getting sexier with age.
Jennifer Lopez unapologetic showed off her curves during the kick-off concert for her world tour in Panama on Thursday night.
The well-endowed Puerto Rican singer took the stage wearing a sparkly, nude-colored catsuit, giving the illusion that only rhinestones covered her precious parts.
Now that's a way of getting your audience's attention!
The fashionista also sported masquerade ball masks with rhinestones and feathers. According to the Daily Mail UK, Lopez will wear ensembles of Lebanese designer Zuhair Murad for the continuation of the tour.
Last time Lopez wore Murad's gowns, at this year's Oscar awards, her dress was the talk of the night, as the singer had a wardrobe malfunction while presenting the Academy Award for Best Costume Designs and Make-up with fellow Latina and "What to Expect When You're Expecting" co-star, Cameron Diaz.
Lopez, 42, looked stunning as she worked the red carpet wearing a see-through Zuhair Murad gown which had a plunging neckline reminiscent of her 2000 Grammy awards green Versace dress.
During her tour, die-hard Lopez fans can expect Lopez to reveal an over-the-top crimson outfit, which Lopez will debut with an exquisite red robe. This is just one of the six Murad ensembles JLO will wear.
Lopez's tour will continue in Canada and the United Stares before heading to Europe.
The singer said a few weeks back that superstars Enrique Iglesias along with reggaeton duo Wisin y Yandel will be joining her in the world tour.
"We are going to give you everything we got," Lopez said. "I think it's going to be one of the most historic tours ever.
"I don't know that there has ever been something ... where these Latinos have come together like this as family," she added.
Iglesias said the tour will include individual hits as well as collaborative performances.
"I have a bunch of songs with Wisin Y Yandel and obviously with Jennifer," Igesias told the crowd.
Lopez said her 4-year-old twins, Max and Emme, will join her on the tour bus.
And if they get stir crazy? "There's always Grandma's house," she said.
Wisin expressed his gratitude and excitement for the tour.
"I'm really happy," said Wisin, whose real name is Juan Luis Morera Luna. "This is a big moment for us."
"Sharing the stage with Enrique Iglesias and Jennifer Lopez is a big deal for us. We're really grateful especially to all of our fans here today."
Lopez mentioned the possibilities of expanding the tour and going international, but said it will kick off in the states first.