Jimmy Kimmel wrecks car in head-on collision accident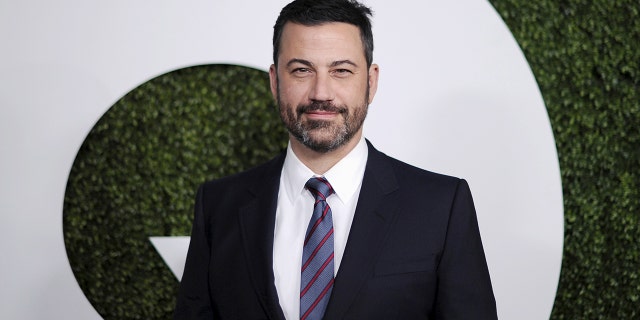 Funnyman Jimmy Kimmel may be the king of late night laughs but the talk show host's recent car crash was no laughing matter.
On Thursday, Kimmel crashed his BMW into another car near the Chateau Marmont Hotel in West Hollywood, Calif. The talk show host reportedly made a wrong left turn onto the Sunset Strip despite the "right turn only" sign.
In doing so, Kimmel jammed the front of his car into the side of an Audi that was passing by. Airbags in both the cars were released, but according to TMZ, no one was injured in the accident.
The late-night host was snapped with the owner of the Audi, on the side of the road making phone calls.
Kimmel made headlines on Tuesday night after sitting down for an interview with Stormy Daniels, the former porn star who has been on a publicity tour in recent weeks amid news of the alleged 2006 tryst with the president and tried to coax her into admitting that she had an affair with Donald Trump. The talk show host was unsuccessful in his persuasion and Daniels neither confrmed nor denied that alleged affair took place.
Kimmel is set to host the Academy Awards for the second time on Sunday, March 4.