Jessy J Brings "Hot Sauce" to Cristian Castro Tour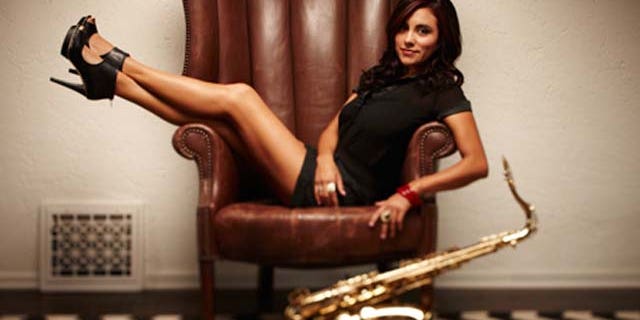 Mexican-American saxophonist Jessy J is turning things up with her latest album "Hot Sauce" where she mixes Jazz, Latin beats and original vocals.
"Hot Sauce" drops Tuesday September 6, 2011 and is the performer's third album. Nonetheless, the musician has been showcasing her new material as the opening act on Cristian Castro's tours.
"This is my opportunity to share my music with the Latin population," said Jessy J, whose real name is Jessica Arellano. "[Cristian] wanted a saxophonist. He likes soulful music and I do too."
Arellano, who also plays the flute and sings acoustically with Castro, says she has "matured as an artist" and thinks "the [Latin] audience will definitely connect" with "Hot Sauce."
She says that her favorite tunes in the album are "'Rainbow Gold' and "Last Night" because they were "the most challenging" but "the most rewarding." She adds that there is a track, which she enjoys, in both Portuguese and Spanish.
Straying away from the mainstream pop princess image is something that Arellano says she has grown to accept.
"It's OK to be who you are," said Arellano. "When people see a young female they [always] think I'm a dancer or a pop singer."
This isn't the first time that Arellano has caught the eye of a major star. Puerto Rican singer Ricky Martin also wanted the saxophonist to bring her zest to his "Music + Soul + Sex" tour, which kicked off in his native Puerto Rico in March.
"They called me to tour with him (Ricky Martin) earlier this year but I was unavailable," Arellano said. Still, she hopes they can work together in a near future.
"I'm really inspired by Ricky Martin," said Arellano. "I'm also inspired by Plácido Domingo, Gloria Estefan and Shakira."
You can reach Alexandra Gratereaux at: Alexandra.Gratereaux@foxnewslatino.com or via Twitter: @GalexLatino
Follow us on twitter.com/foxnewslatino
Like us at facebook.com/foxnewslatino