Jessi Colter reflects on faith, husband Waylon Jennings in new memoir
NEW YORK – Jessi Colter has released her first album in 11 years -- and the outlaw singer has something to say. But this time, the 73-year-old has made faith the focus of her music.
The wife of the late country legend Waylon Jennings record 12 tracks, all psalms, aptly called "The Psalms."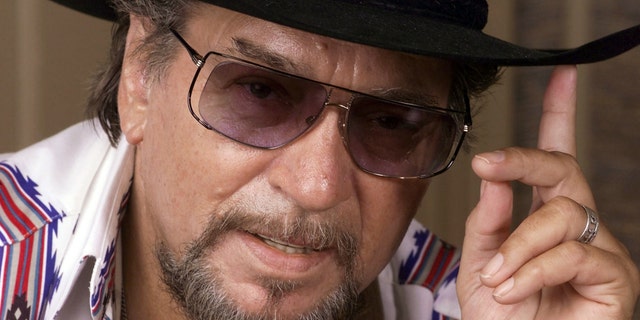 "I think it was supernaturally designed for this because [guitarist Lenny Kaye and I] began the album 10 years ago," Colter told Fox News. "It just kept evolving creatively and it ended up taking close to 10 years."
Kaye, who co-wrote Jennings self-titled memoir, was inspired by Colter one night while he was visiting the couple at their home. Colter sat at her piano and played hymns in the early morning.
"I didn't think anymore about it but it struck [Kaye]," she said. "After Waylon made his crossing [in] 2002, I was visiting [our son] Shooter in New York...and [Kaye] called and said, 'Let's go into the studio and cut what we're talking about.' And I said, 'Sure.'"
The album is directly-inspired by Colter's own journey of faith which she also details in her upcoming memoir "An Outlaw and A Lady."
"They all mean something," she said of the psalms. '"If you read the psalms daily, you wouldn't need a psychiatrist or a psychic."
The "I'm Not Lisa" singer admitted her faith wavered at times.
"They call the 20s 'the trying 20s' and in my 20s, I certainly tried to leave my teaching," Colter told us. She was raised in a household "of God" but left it all behind in her 20s "and went seeking in all the wrong places."
She eventually found her way back to God, calling it "such a moment," but it was a point of contention between her and her husband.
"Waylon and I went through times where our philosophies didn't match and I adjusted to that because he was such a good man," she recalled. "[But] at the end, he agreed."
The songstress also spoke with us about her feelings on today's country artists.
"It's hard for me to say that I love anything right now," she admitted. "I do love some people in it, and I love what they're trying to do."
She added that she's "not overlooking some of the greats that are out there" but said it's "a little  beyond me in some of the mediocre subjects there are artists [singing about]."
Faith & Fame is a regular column exploring how a strong belief system helps some performers navigate the pitfalls of the entertainment industry.
Follow Sasha Savitsky on Twitter @SashaFB.